Name: Lucas Purce

Age: 22

Home Town: Lyncourt, New York

Area of Study: Health and Exercise Science

Year in School: Super Senior (5th Year)
I joined the Everest Base Camp Expedition because… Dr. Tom Brutsaert stopped by the Anatomy and Physiology class I was in and gave a brief description of the course. It was a good thing Tom showed up when he did because I was beginning to zone-out. But I heard the words "Everest Base Camp" and my ears perked up. Then I was sitting at the edge of my seat. Studying abroad has always been on my radar but has never come together. This was something different, the trip sounded more like an adventure than simply studying abroad in the routine destinations like Spain or Australia.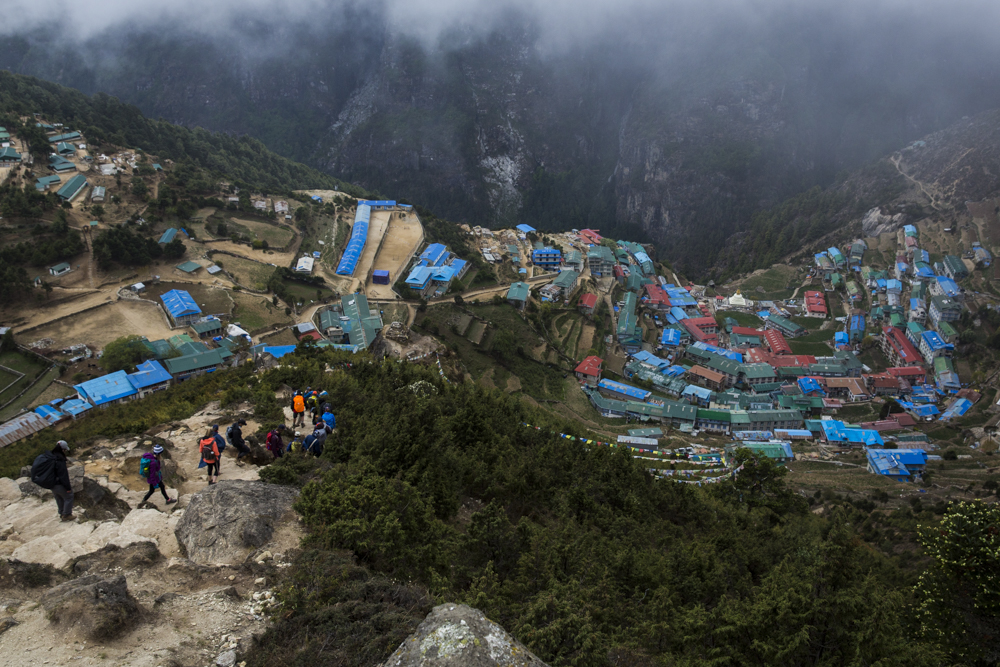 I'm involved with the SU research studies by… participating in all of the daily measurements (which I'm sure everyone has already heard about, given the numerous posts before me). I tried helping Jacob and Wes with their brain blood-flow study but unfortunately Wes was unable to find a strong enough blood flow to my brain, so I guess I am some kind of anomaly. That research aside, I tried to participate in as many studies as possible because I saw no point in denying researchers any potential data.
My favorite part of the trip so far has been… I know I am supposed to say it was the amazing views that surrounded us during every waking minute or the fact that we accomplished our goal and finally made it to Everest Base Camp, but I would have to say it was spending my 22nd birthday on top of the world in Namche Bazaar, sharing drinks with the awesome people that helped to make this an amazing and unforgettable experience. It was a day I will never forget.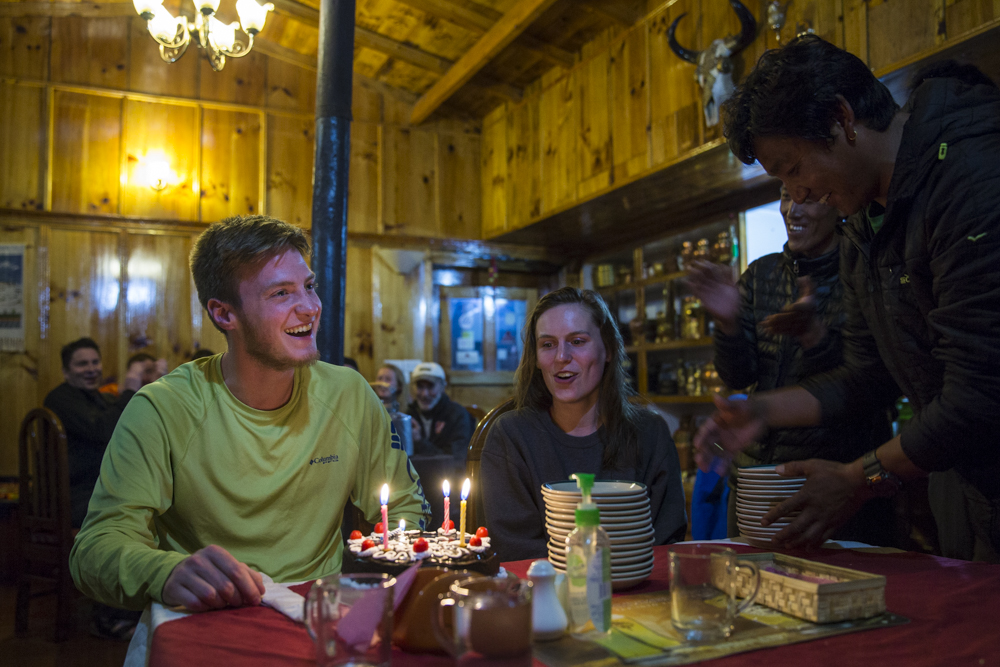 The worst part of the trip so far… The obvious answer here would be the Acute Mountain Sickness (AMS), however during this trip we discovered that I was an "elite individual" (Jacob can vouch for me). I was one of the very few on this trip to not have a serious fight with the altitude. That said, the worst part of this trip was the first two days of hiking. Not only were these hikes more than six hours in length, but they left me nauseous and with zero appetite. This made waking up and hiking the next morning very difficult and uncomfortable. After these two instances I remained relatively unscathed for the rest of the journey.
Oh yeah, and the bridges… The bridges really sucked.
A few things I've thought were interesting… the most interesting thing about this trip was learning about the Buddhist culture among Sherpa people. I am not a very religious individual but after seeing the culture of the Sherpa it resonated with me. I have never met or seen a group of people that can compare in their friendliness and hospitality. In a way it saddened me because this level of care and kindness is not found on a regular basis. Whether it was on the countless mani stones and mani walls that we walked past, or hanging in the doorways of every home and lodge, Buddhism was proudly displayed.
One thing most people don't know about me…the thing that caught most people off guard was not the fact that I am shade deficient (a form of color-blindness) but that I have a fear of heights. Why not spend nearly 20 hours flying in planes, then trekking to the base of the tallest mountain on the planet, and in doing so cross numerous suspension bridges that would sway with the weight of the trekkers and the power of the wind? Looking back, I don't know why I thought this would be an easy trip for someone afraid of heights.
Daily Recap
Today was spent hiking from Khunde to Namche Bazaar. These villages are only a short distance from each other. Before hiking down hill to Namche we visited the Hillary Foundation Hospital that provides medical services to many of the Sherpa in the valley. The hospital is not recognized by the Nepalese government and therefore has to rely heavily on donations, something that we were very happy to supply. After that we walked about an hour to Namche.
I think as a whole, the group enjoyed staying in Namche the most, which isn't a surprise given the number of little shops and cafes scattered throughout the town. Once we had settled into our rooms and unpacked our things we were given a handful of hours to enjoy ourselves in the town. This time was spent shopping for souvenirs that we would be able to carry back down the mountain. Dinner was served in the lodge following a very special "Tip Ceremony," showing each member of our team how grateful we were for their participation and help along the way. The tips were shared among the Sherpa team that helped guide us and the porter team that worked tirelessly to carry our bags. This was a truly heartwarming experience to see the joy on everyone faces as they were recognized for their hard work during this amazing trek.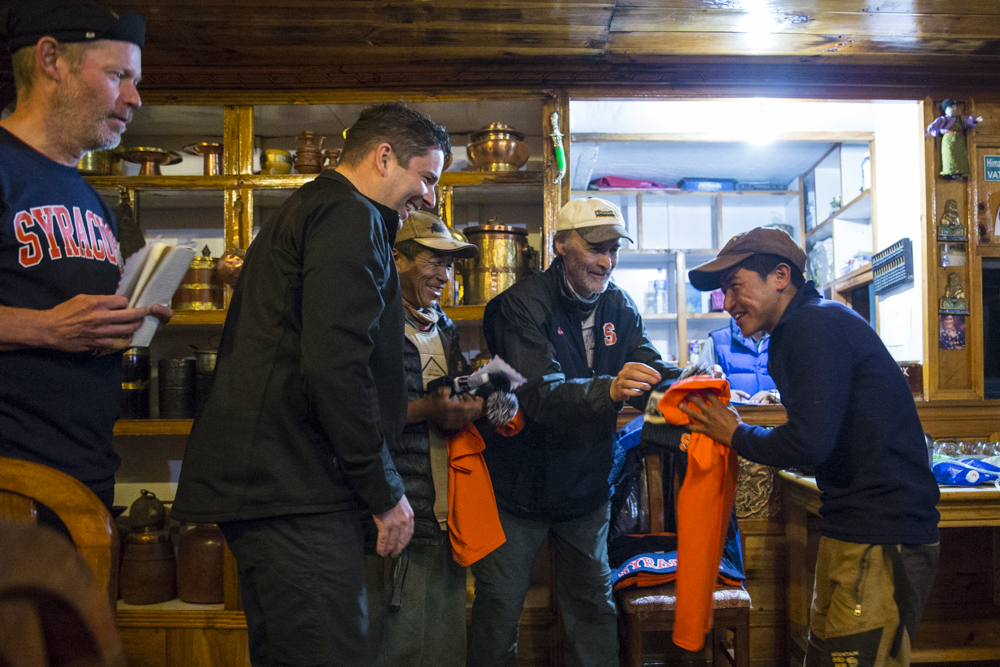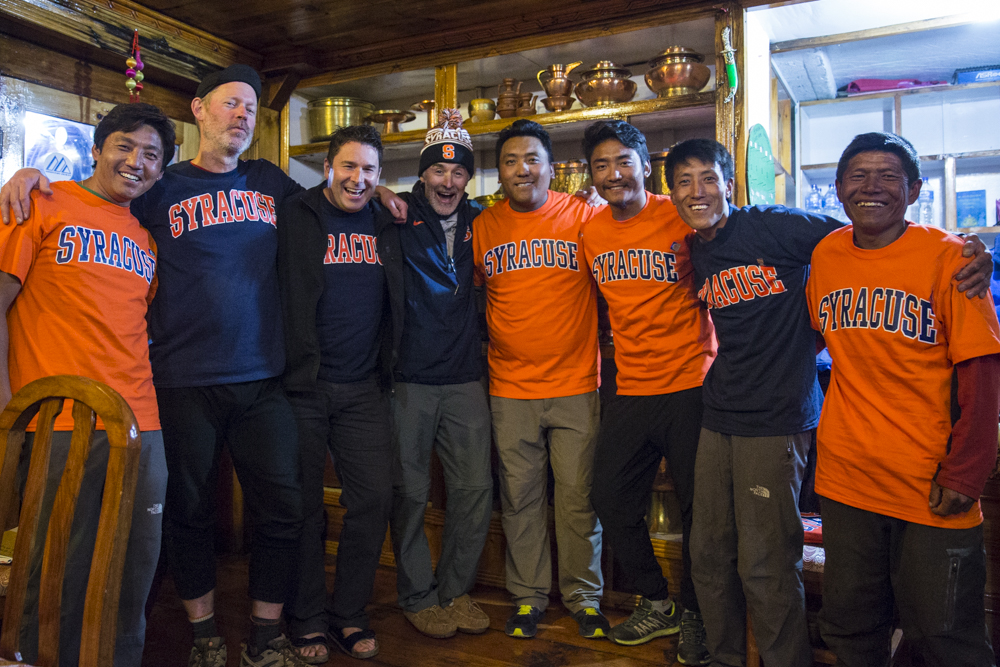 Immediately following the tipping ceremony, began the first inaugural "Khumby Awards." For those reading from home, I am sorry you couldn't attend because it was seriously one of the funniest experiences I have had to date. To give you a rundown, it was basically a list of superlatives like Funniest Funny-Bone, Most Likely to Climb Everest, and Most Likely to Die Trying. There were special performances from Dr. Trevor Day, (who sang "Willkommen," from Carberet), Rachel and Jackson (who danced,) Anne Kalker, Fura Sherpa and Tashi Sherpa (who sang a very pretty Nepalese song) and an unforgettable rendition of Bon Jovi's Livin' on a Prayer from Wes, Jacob, and Anne. It was one of the funniest things I have ever been a part of with laughs and cheers from everyone in attendance.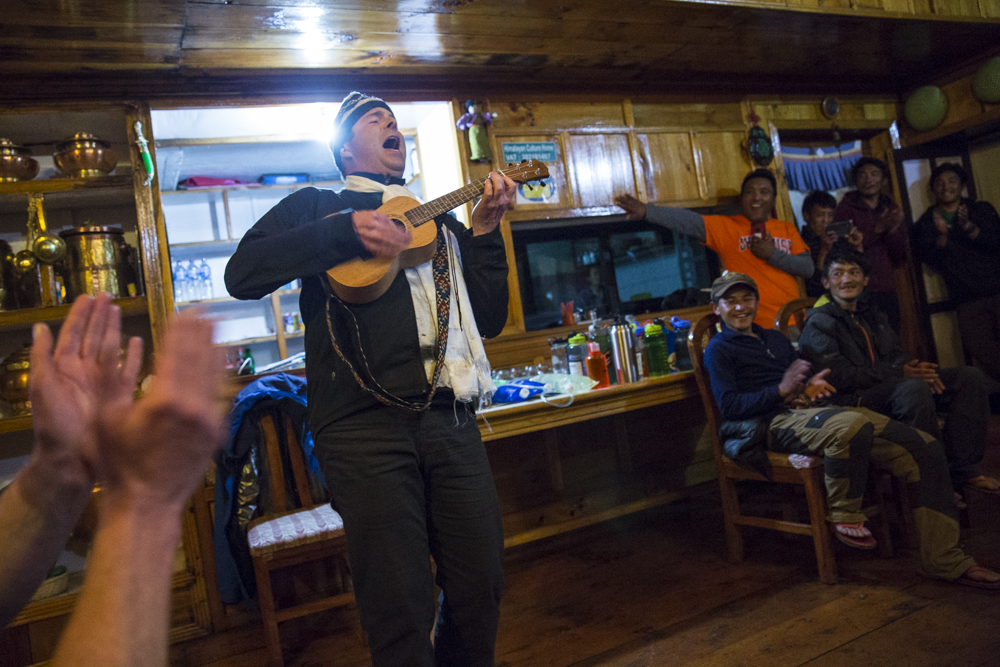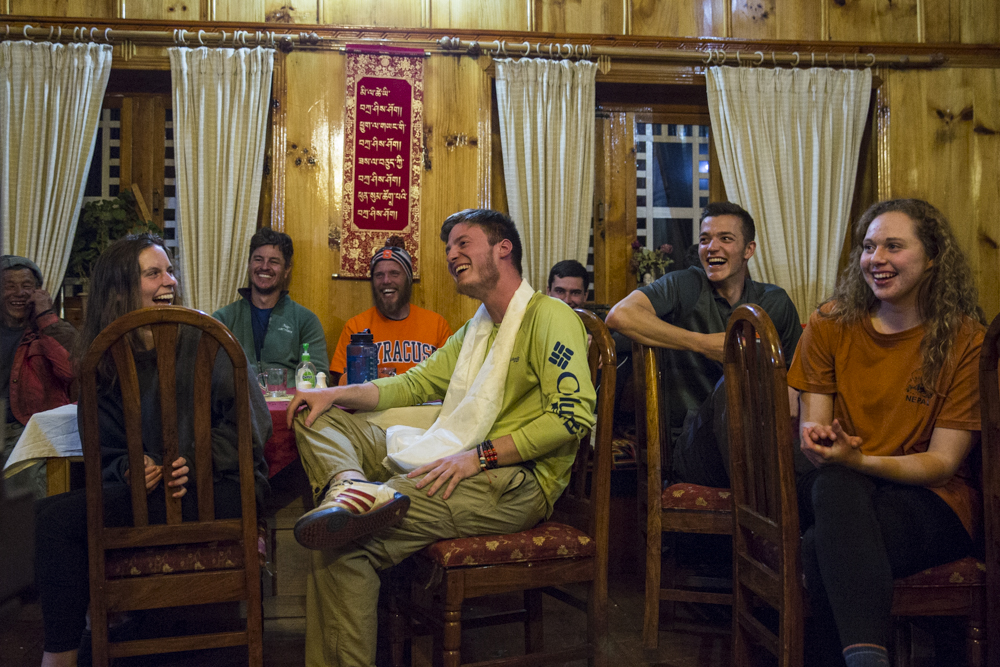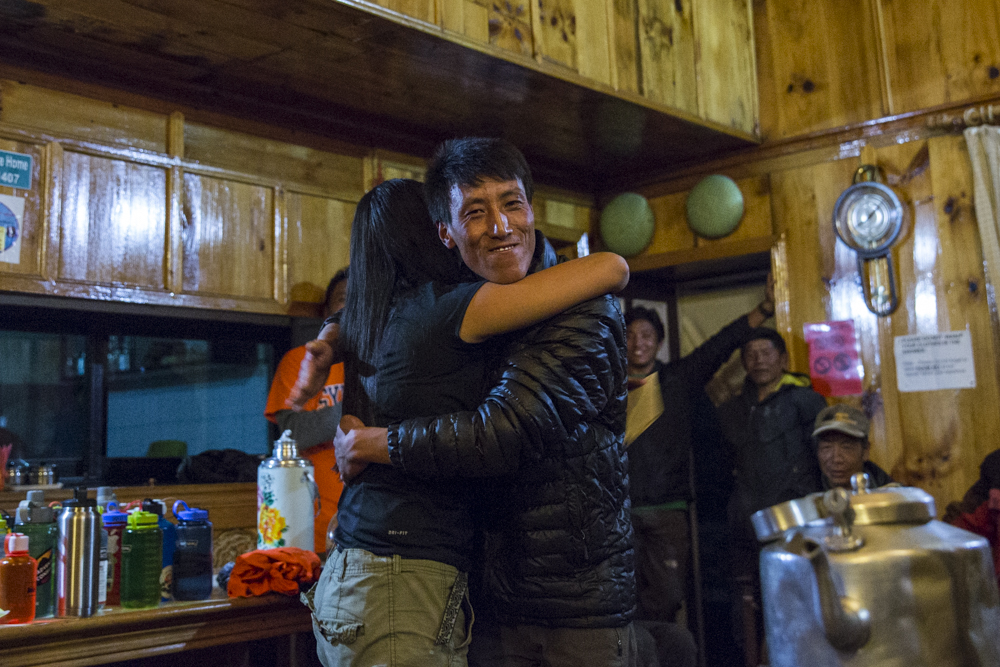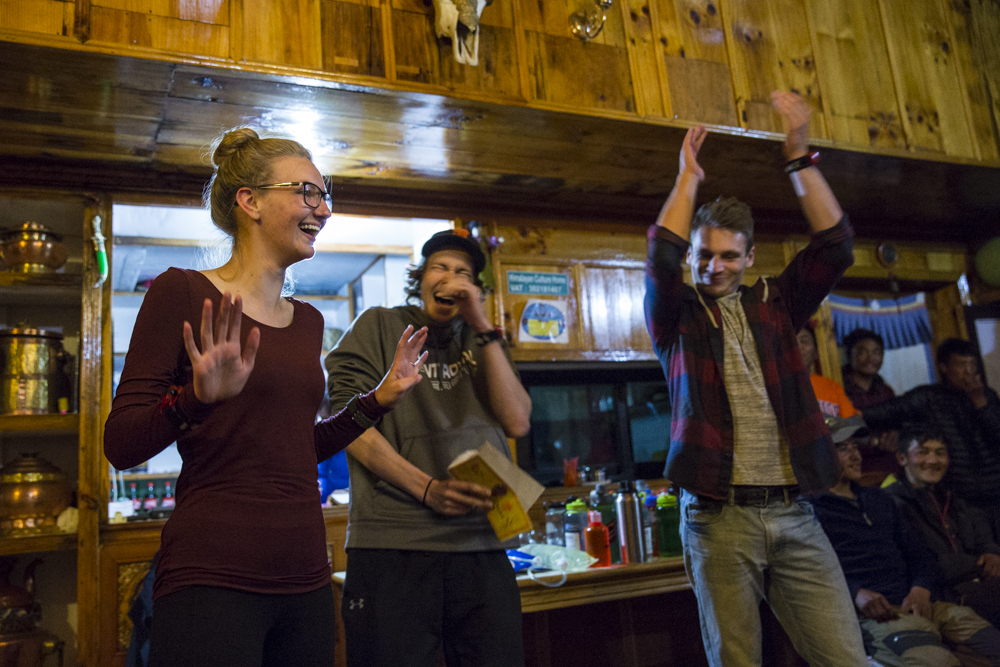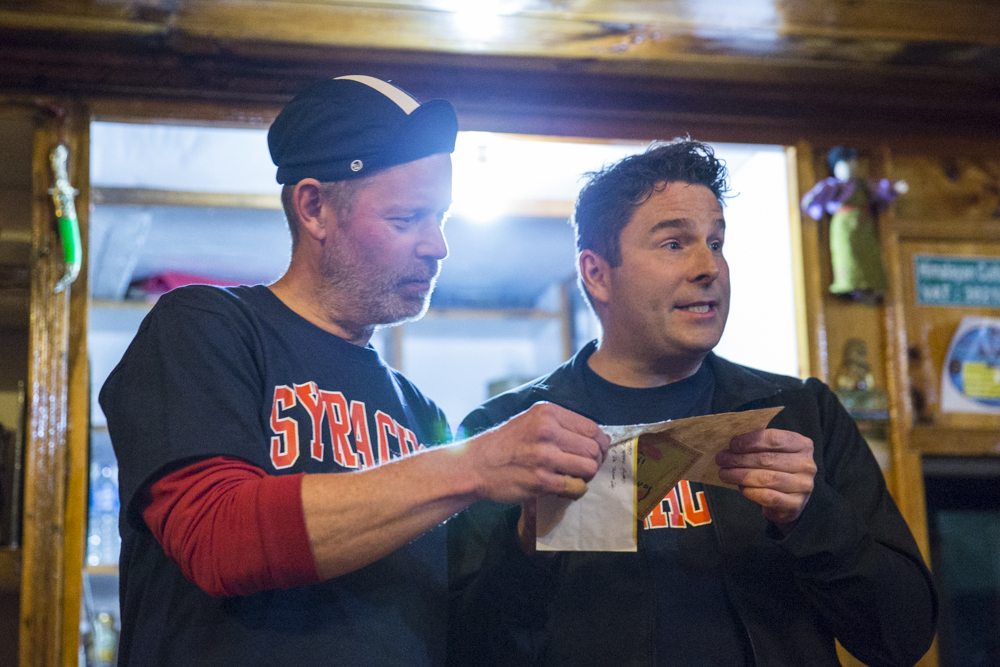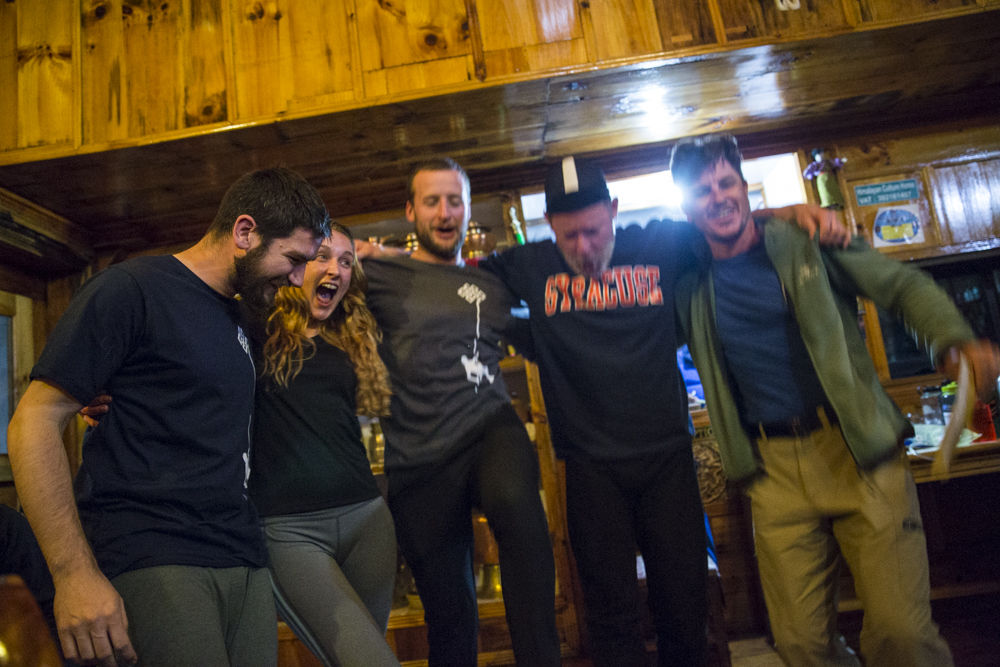 The night ended with drinks at a bar in Namche. That poor bar was not ready for a group of 30 to come in ready to celebrate a successful trek as well as my 22nd birthday. Songs were sung, drinks were poured, and games of pool were  played by all. There wasn't a sad face in the room with cheering and dancing all around. It will go down as one of the best birthdays I will ever have. It was an incredible experience to be able to share a drink with the men that helped make this trip happen. Thank you Fura, Tashi, Tshering, and Nima.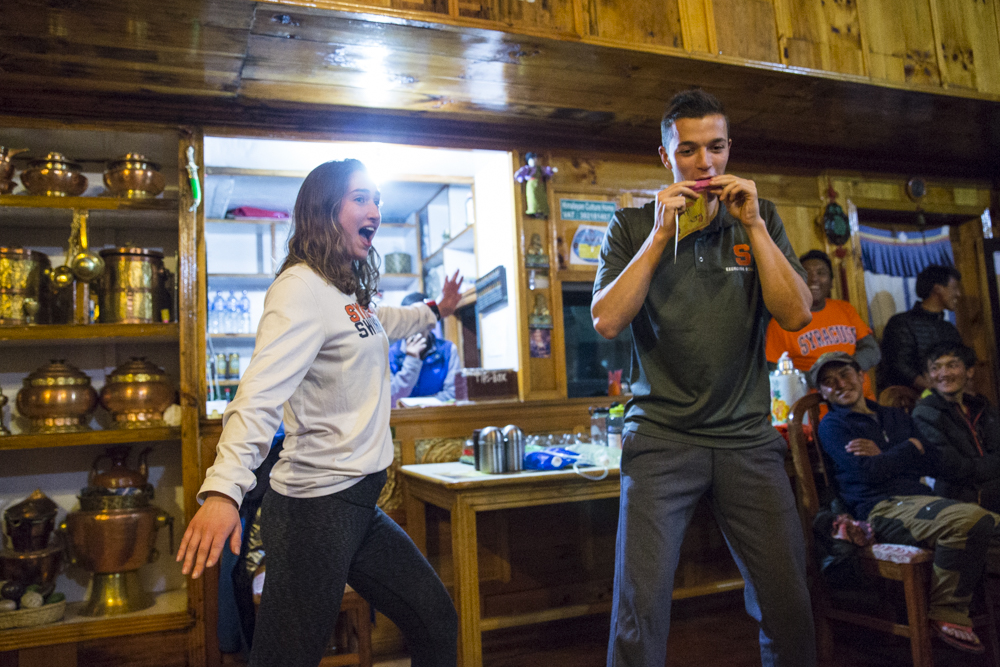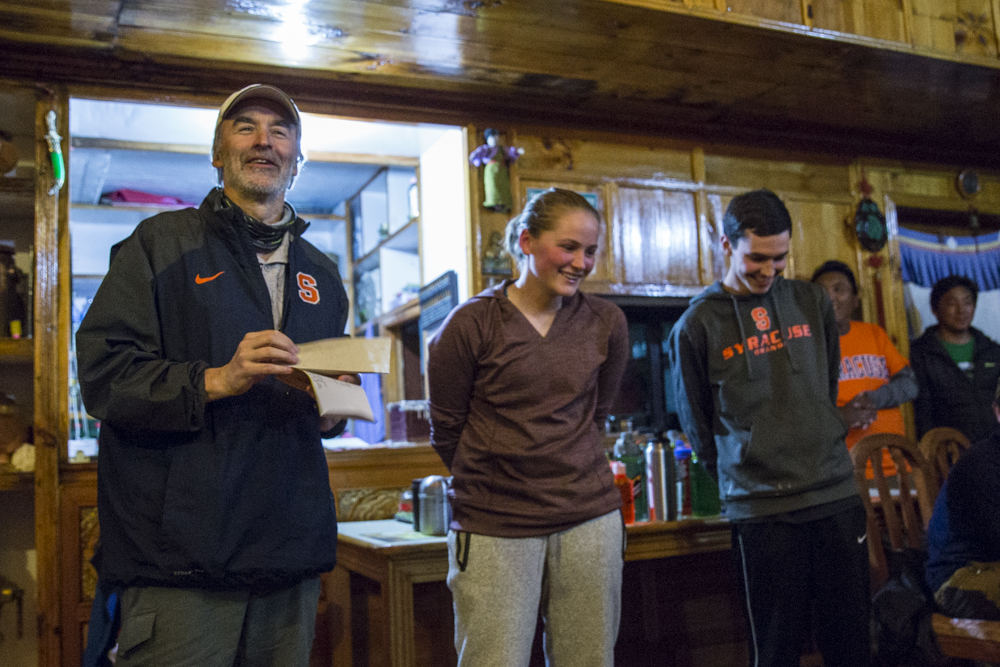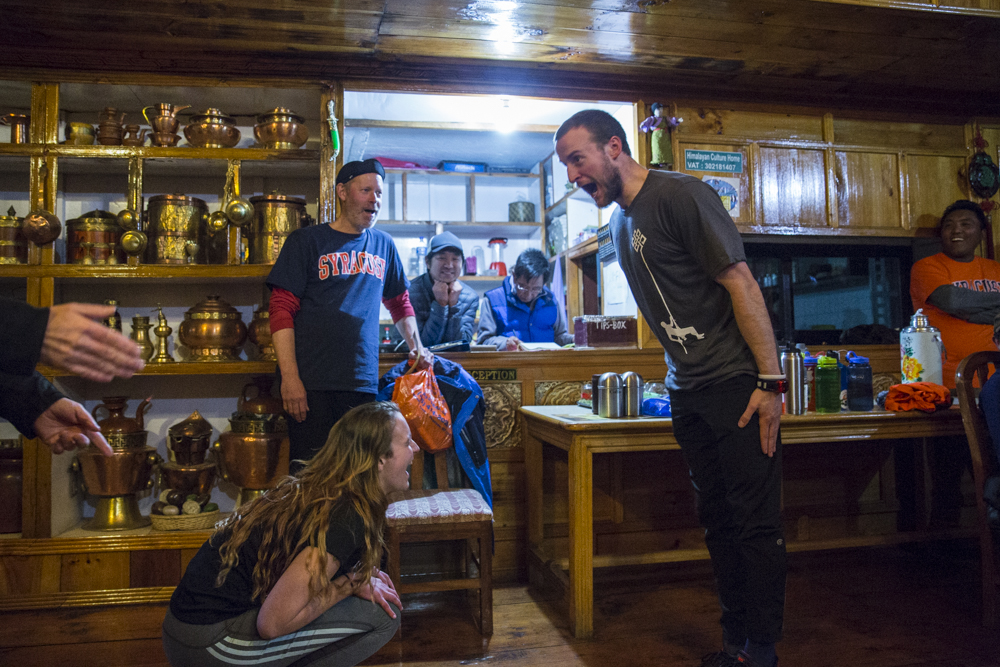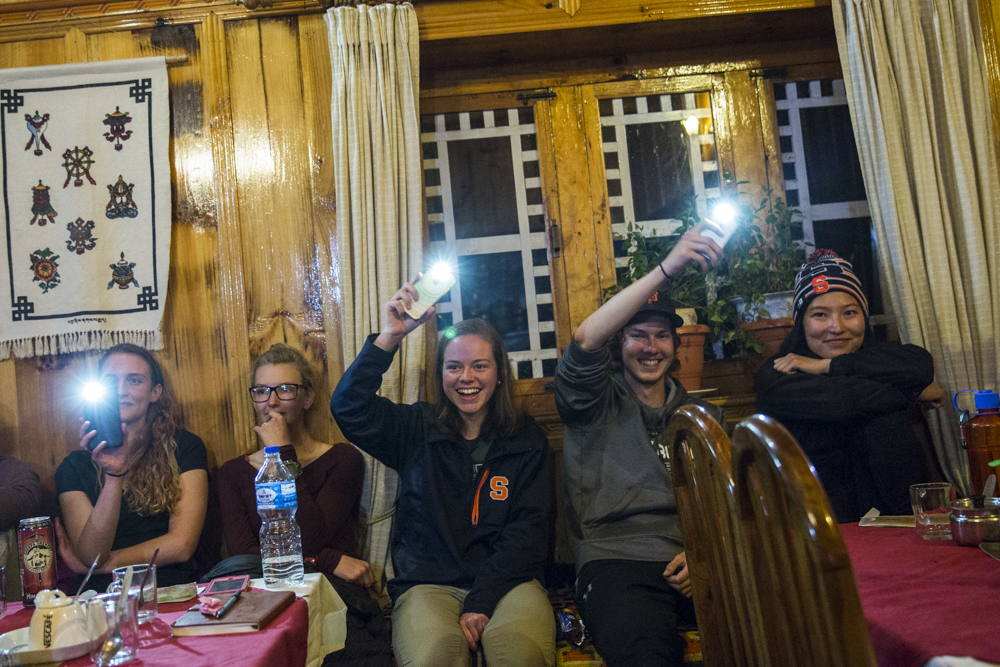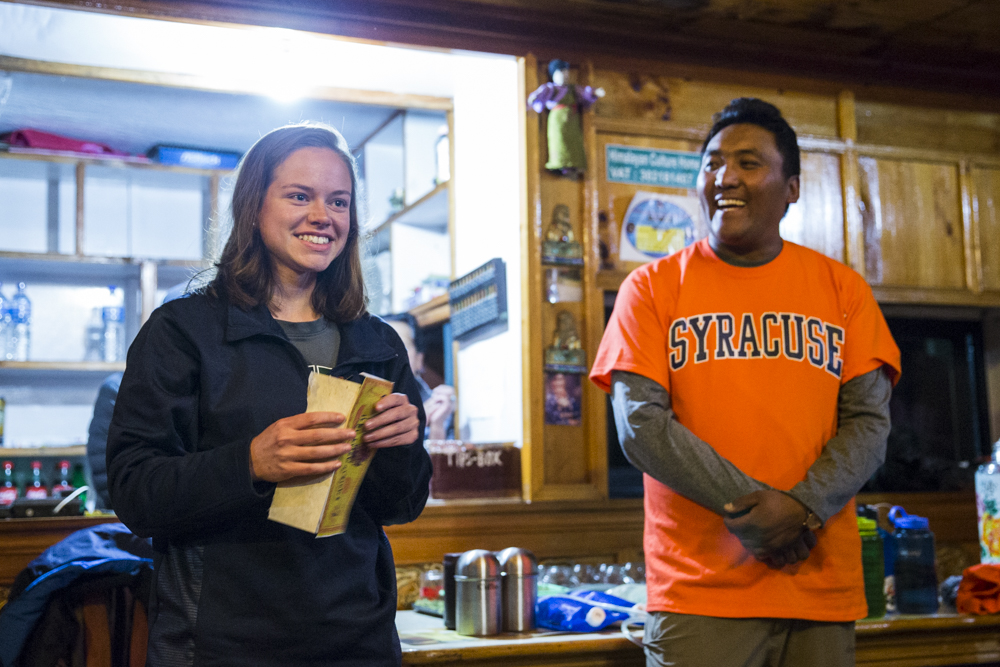 Finally, hey Mom and Dad, I made it! I survived my birthday on top of the world. Emma looked amazing at Ball and I wish I was there for photos. We will have to recreate the photos when I get home now that I've lost a little bit of weight ;). I hope everything is going great at home and I will be back home before you know it. Fingers crossed Tucker is house trained by now because all I can smell around here on the trails is yak dung and urine. I love you guys and miss you all so much!