Name: Wesley Lefferts

Age: 29

Home Town: Portland, OR

Area of Study: Exercise Science, cardiovascular physiology

Year in School: Finished PhD, May 2018


I joined the Everest Base Camp Expedition because… it would be crazy to let this opportunity pass! Dr. Tom Brutsaert came to myself and Jacob back in the fall and mentioned the possibility of an Everest expedition and we were all in favor of it but never thought it would actually come to be. A few months later and we were planning our research studies, meeting our Canadian collaborators, and buying trekking gear. My participation in this expedition wouldn't be possible without the incredible support of my advisor, Dr. Kevin Heffernan, who was willing to let us use some of our lab equipment and fund a large portion of my fees for this trip. This expedition provided an amazing opportunity to not just engage in some novel research, but to do so in some of the most amazing and awe-inspiring mountains in the world. Growing up in Portland, OR, I've always had a love for mountains (an itch not scratched by the East coast, apologies to those individuals that think there are REAL mountains on the east coast) so going to the Himalayas is an absolute dream.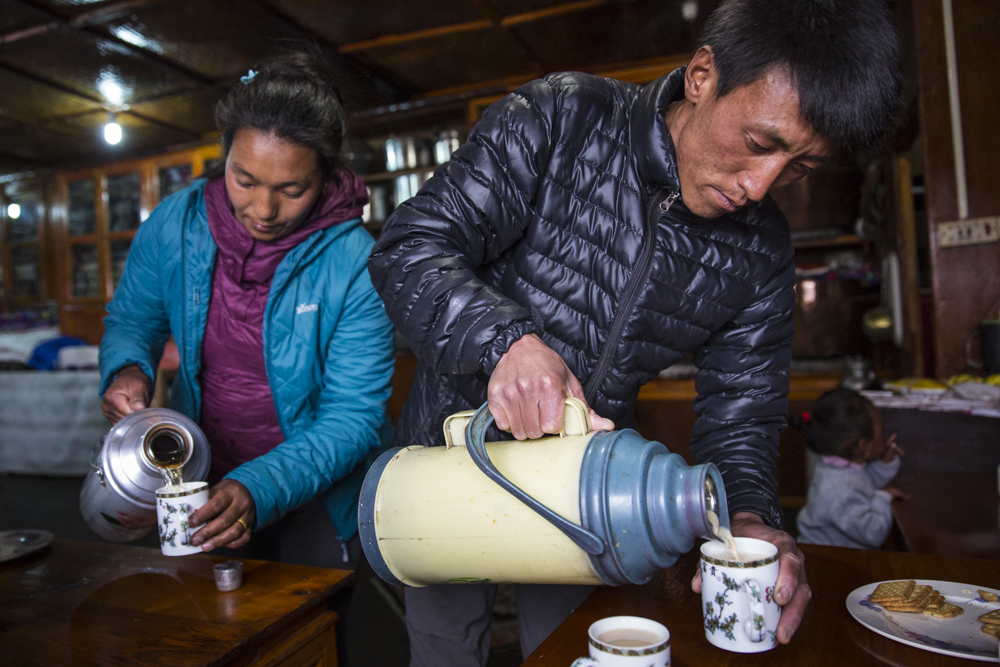 I'm involved with the SU research studies by… being one of the lead investigators on the SU studies on 1) predicting cognitive dysfunction in high altitude, 2) identifying changes in decision-making during high altitude exposure, and 3) investigating how changes in brain blood flow contribute to cognitive function at high altitude.
No studies have attempted to identify or predict which individuals will experience cognitive dysfunction (slower response speeds, less correct responses). Identifying vulnerable individuals using a reactivity test at sea level prior to exposing them to high altitude on a trek, may improve trek safety by putting those individuals in positions less reliant on critical decision-making. No studies have been able to identify what changes in the decision-making process actually explain the typical cognitive dysfunction seen with high altitude exposure. We hope to provide some insight into these cognitive changes by collaborating with a former SU Psychology Professor (Dr. Corey White) and using mathematical modeling. Finally, with the help of Dr. Trevor Day from Mount Royal University, we will be able to examine how changes in brain blood flow during a time of increased brain activity (i.e. when the brain is engaged in a cognitive task) impacts brain performance (i.e. performance on the cognitive task). While this has been investigated previously, we're investigating brain arteries that are specifically feeding the active areas engaged by the cognitive task in the forefront of the brain. These 3 studies will contribute to the scientific literature on the effects of high altitude trekking and hypoxia, and will be written and published in peer-reviewed scientific journals by a combination of Professors, graduate, and undergraduate students.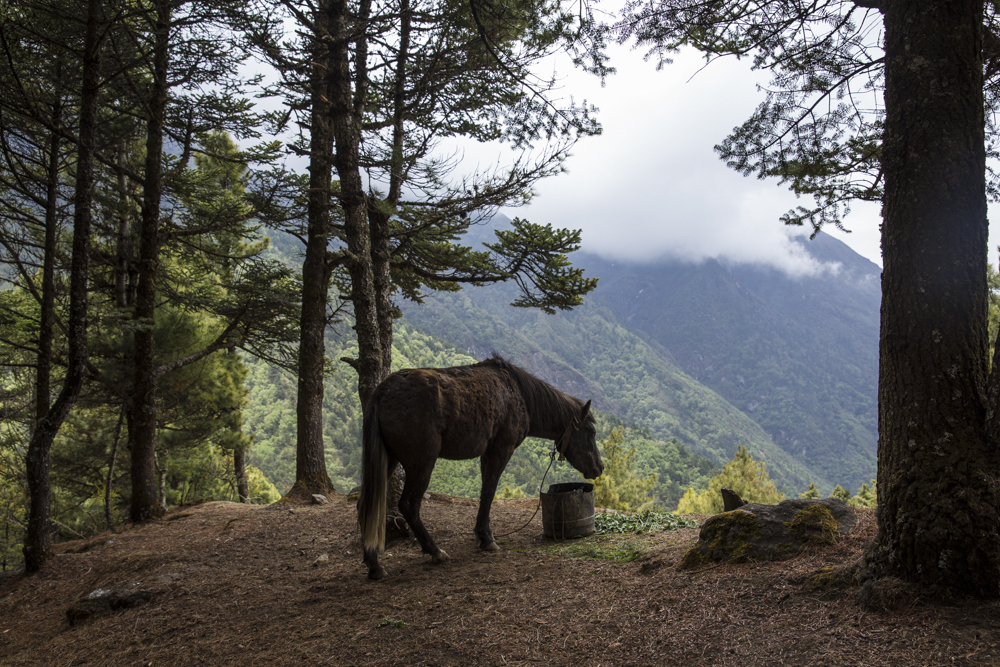 My favorite part of the trip so far has been… the views of the largest mountains in the world, every single day. It's hard to pick out a single favorite part, thus I will list them in no particular order.
1. Helicopter ride from Kathmandu to Lukla. I grew up loving aviation and flight simulators and its always been a dream to get to ride in a helicopter, particularly when flying with amazing views of the Himalayas and Nepal. We got to fly right behind one of the airplanes landing at Lukla and it was simply awesome.
2. First clear views of the big-kid mountains in Namche, and beyond Debouche (particularly Ama dablam). They are just so massive and majestic and seem to put everything in life into perspective.
3. Getting to see and experience the Sherpa culture. Our guides and everyone we've met are quite simply some of the kindest, most giving humans I've ever met. I wish more people could experience this and hope to emulate the way they treat strangers and visitors to their homes.
4. The view from Kallapathar. Chad, myself, Jordan, and Andrew stormed our way up the excessively steep slopes of Kallapathar to make sure we hit the summit before the sun crept over Mt Everest's shoulder. It was fun to fight the altitude and really challenge ourselves physically, rather than hold back to avoid developing AMS. The views were absolutely stunning from sitting atop the jackknife summit, covered in prayer flags.
5. Getting to collect data with gold-standard equipment scattered across the beds in a cluttered bedroom, with jaw-dropping views of the mountains just a step away out the window.
The worst part of the trip so far… headaches and low arterial oxygen saturation from Lobuche to Gorak Shep. High altitude headache, experienced by the majority of high altitude trekkers, was certainly no fun. Throbbing headaches would develop instantaneously and dissolve randomly, hopefully with the help of some pain-killers. Also I was devastated that we didn't see our adopted trekking dog Phek Dang V today.
A few things I've thought were interesting… The mani stones and mani walls. They are beautiful religious carvings into rocks that are scattered throughout the trails. Our lead guide Nima said that each one is essentially an antique, chiseled decades ago, prior to any commercialization of mountaineering in the area and the pursuit of submitting Everest.
One thing most people don't know about me… I hated science in high school. I barely paid attention and had discipline issues with most of my science teachers. Apologies to those teachers that I frustrated. Strangely enough, fell in love with human physiology during undergrad and now have my MS and PhD in Exercise Science and will be a post-doctoral researcher at the University of Illinois Chicago, starting in June.
Daily Recap
Today we trekked from Debouche to Khunde (home town of the majority of our Sherpa guides). It included the best, or worst, of both worlds, with steep descents that pounded through your knees and hips, and rigorous climbs that left your quads burning and your lungs gasping. Most of us had felt like we were invincible, coming down from 5000 meters and feeling strong. The catch being, that was all descent. Today the climbs certainly sobered us up and reminded us that we were still at high altitude.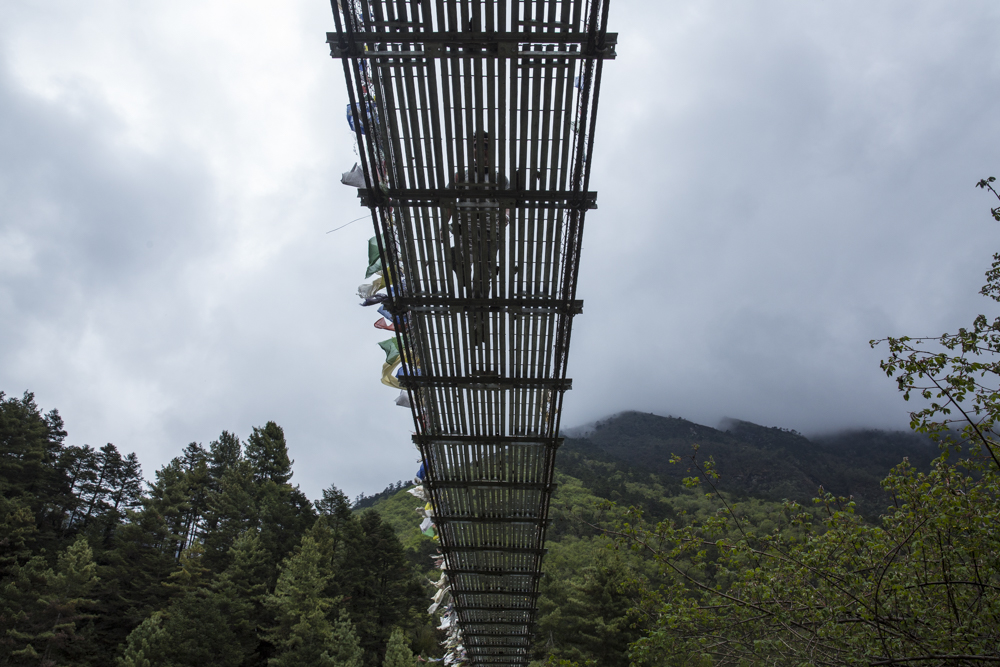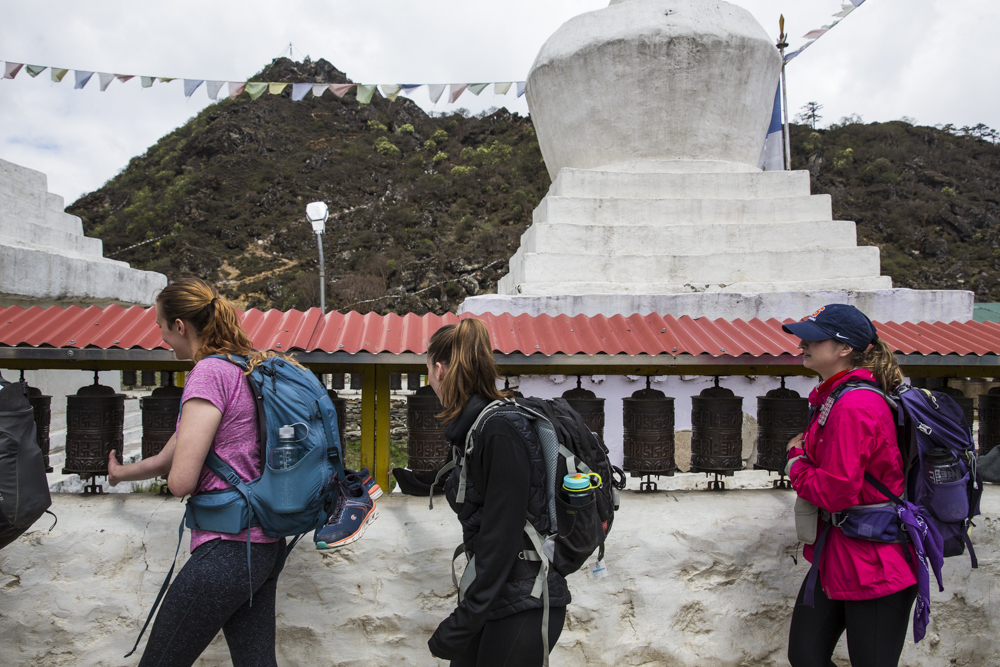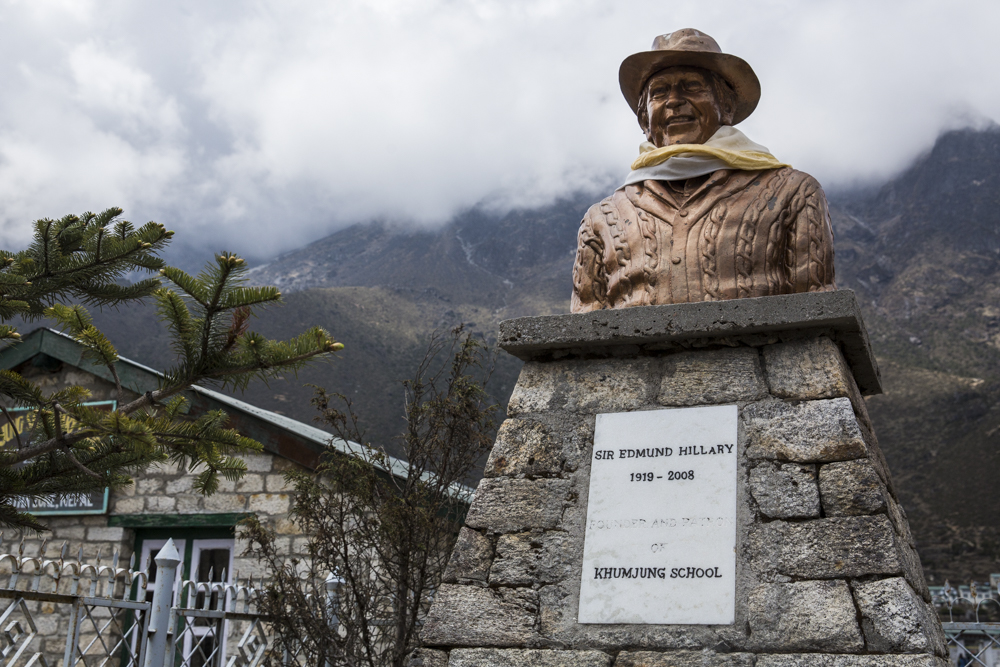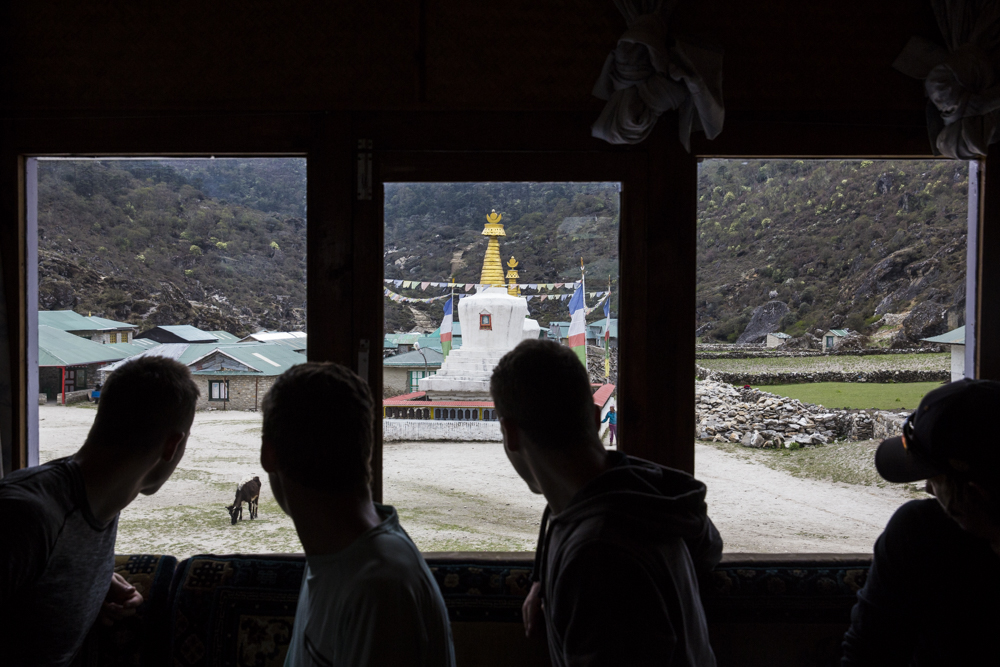 After our painful climb up to Khumjung we walked through the school funded by Sir Edmund Hillary, and got to have tea and cookies at Nima's house. The undisputed star of the show was Nima's two-year-old daughter, Dolma, who entertained everyone with dancing, and show-and-tell of her stuffed animals.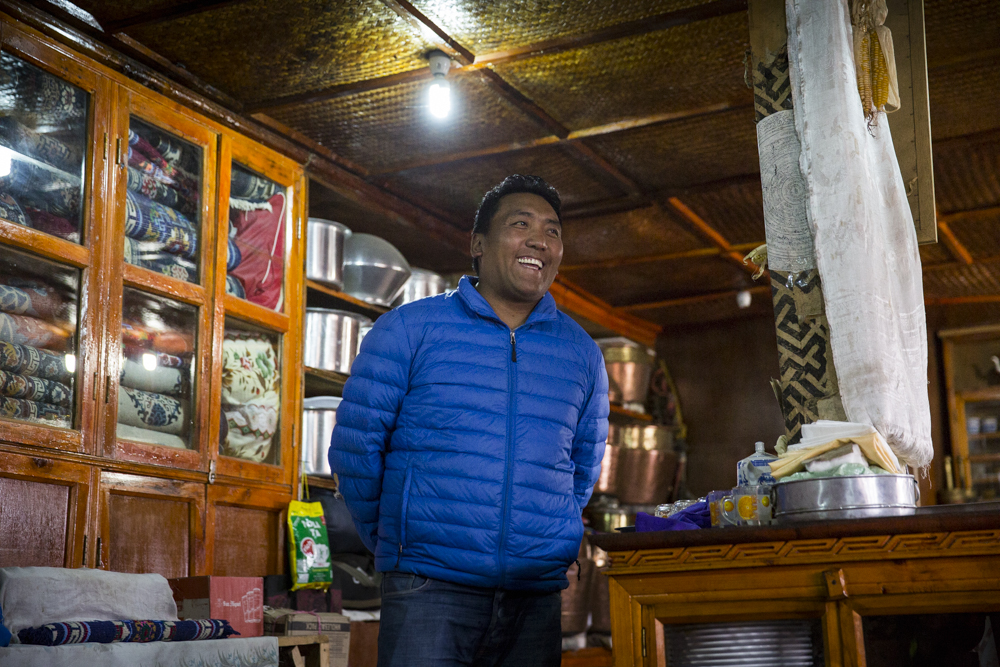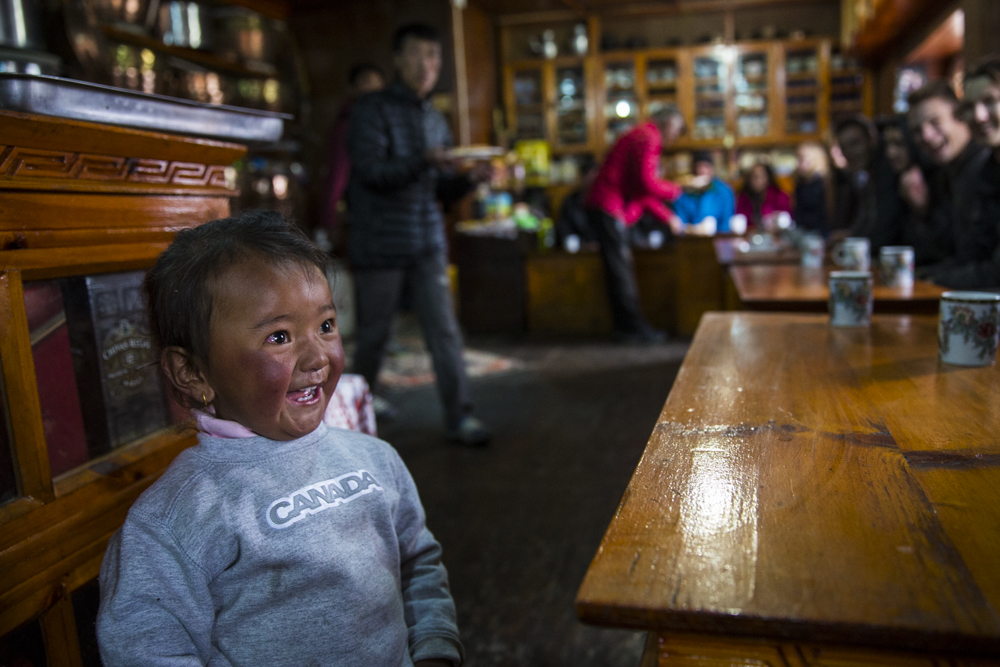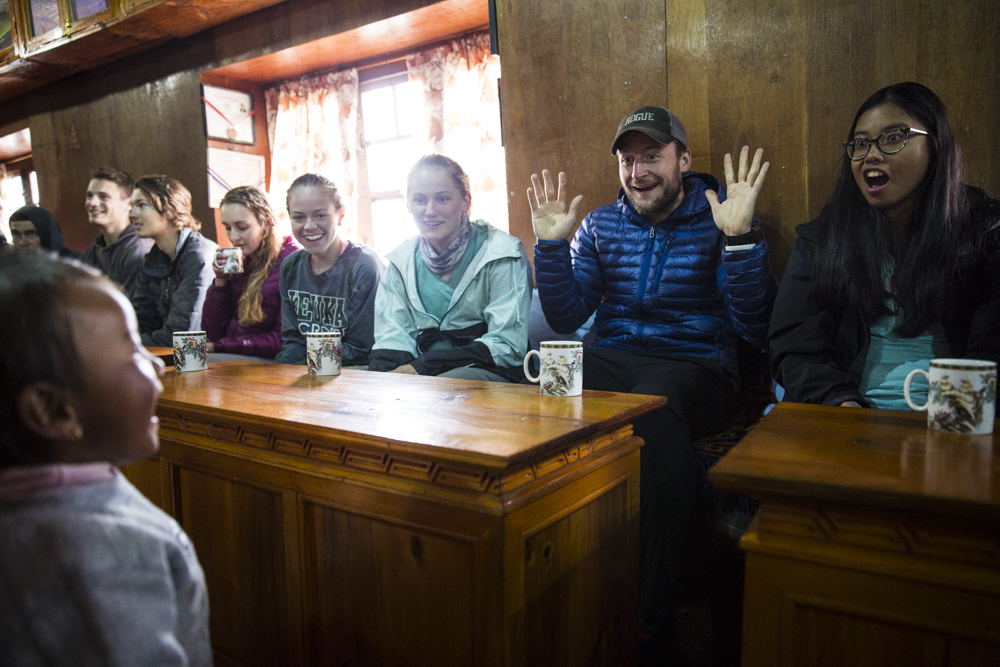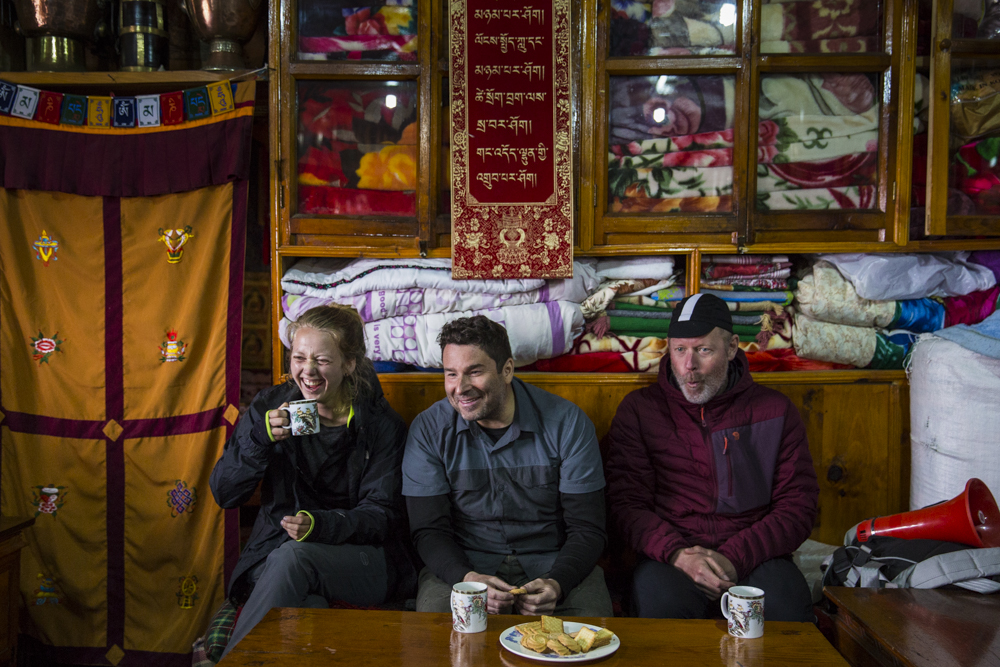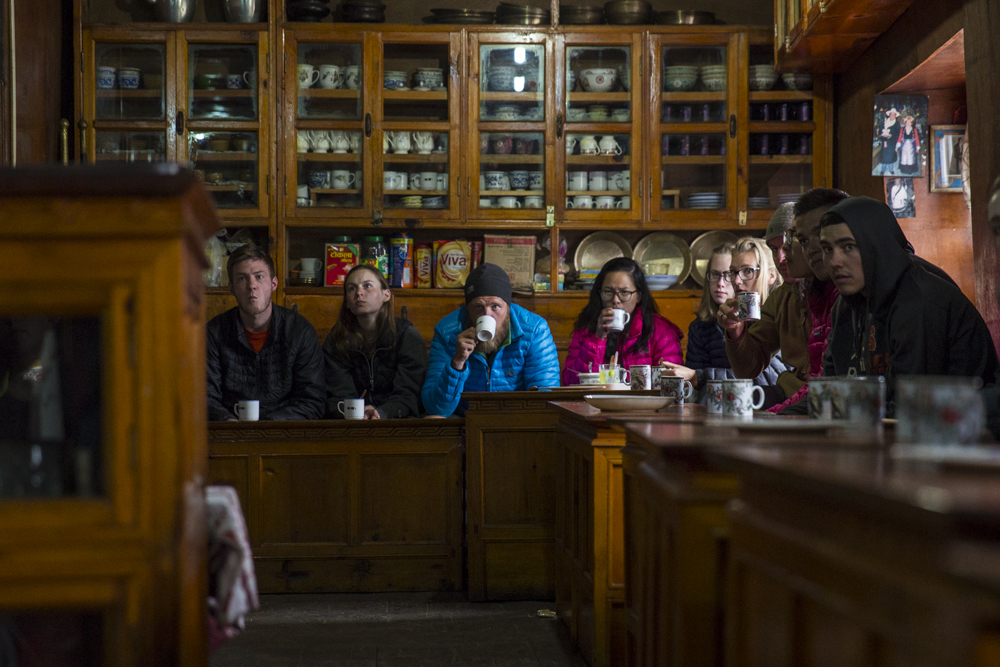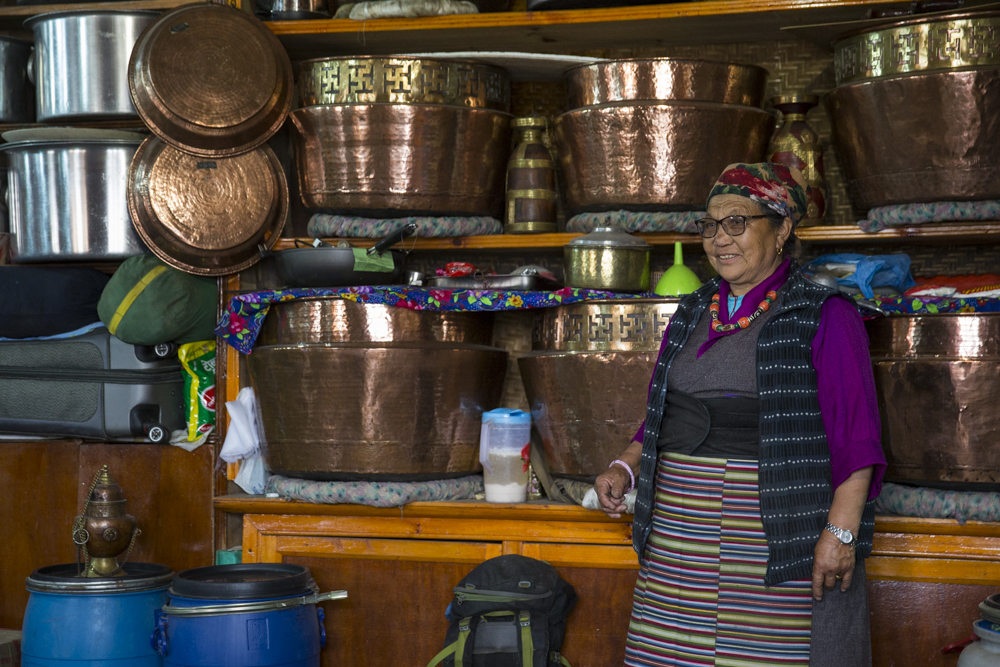 Prior to dinner a large chunk of the group played "Werewolf," a favorite game for this crowd. They are still playing on the other side of the common room while I stand here writing this. It is a very entertaining game, particularly for a scientist that typically enjoys evidence-based decisions, because it is overrun by bias and emotional decisions based on little to no evidence. Dinner itself was delicious. Momo's (perhaps better known as dumplings or pot-stickers) were served and I think we all consumed probably >200. Seconds, and thirds were had by nearly all.
We are all excited to get to Namche tomorrow. The prospect of shops, food, beverages, and free hot showers is incredibly enticing for many of us. The trek has been amazing thus far but I think many of us miss parts of home. Traveling back home next week will be bittersweet since it will mean the end of the eye-candy provided by the Himalayas but will let us get back to those people we miss most.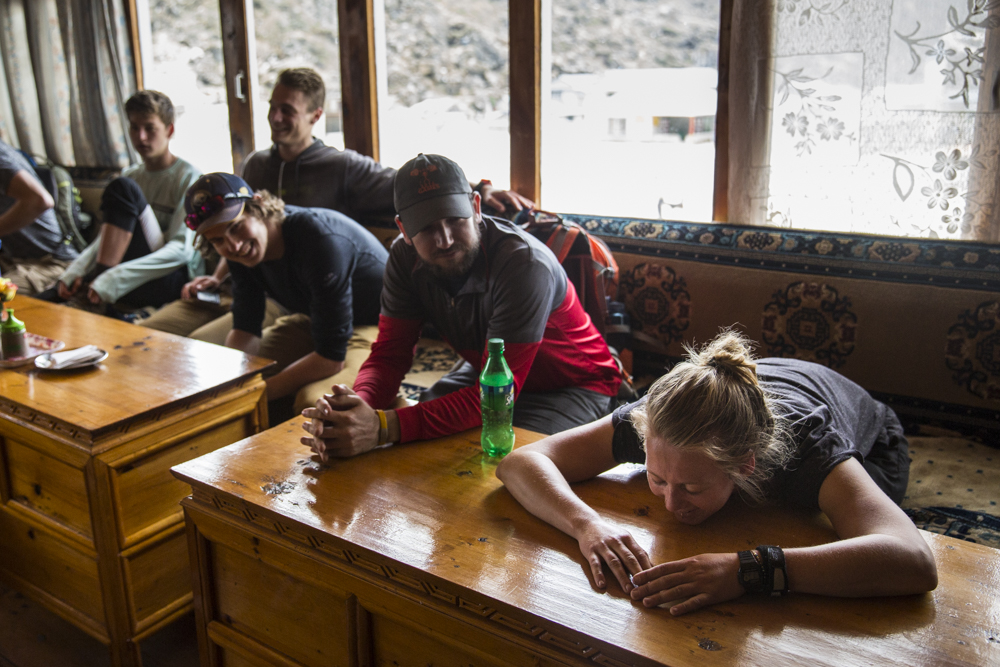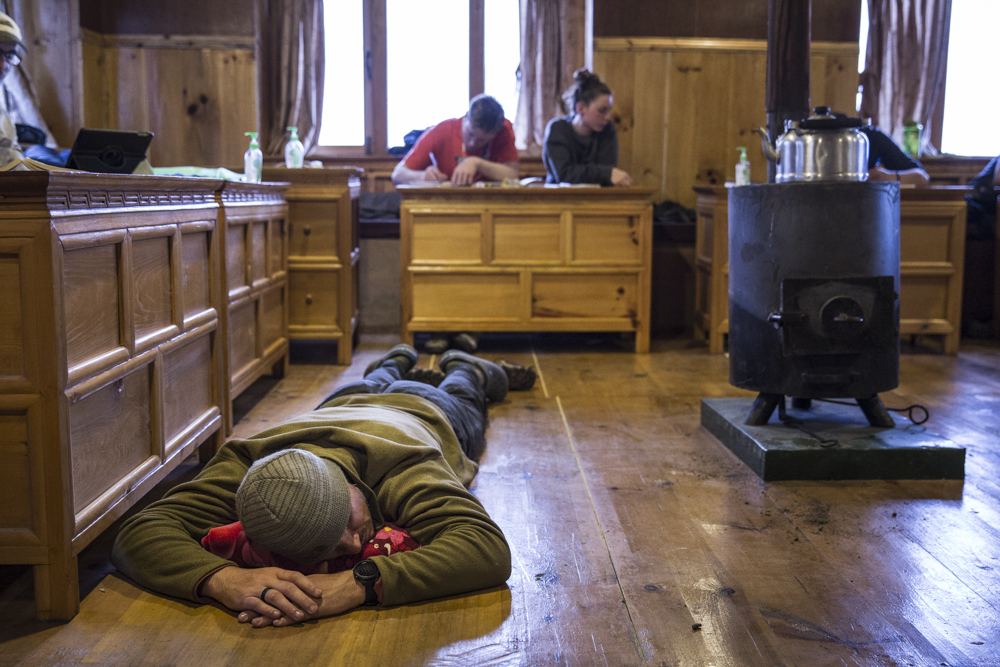 Final note: Quick shout-out to my family, I love you guys and I promise to send pictures as soon as I have some reliable internet! To my girlfriend, Elizabeth, I can't wait to get to Chicago as soon as possible once I get back in NY, I love you!