Name: Jacob DeBlois

Age: 30

Home Town: Providence, Rhode Island

Area of Study: Health and Exercise Science

Year in School: 3rd year doctoral student
I joined the Everest Base Camp Expedition because… I love understanding how the human body responds to various kinds of stressors. My primary research interest lies in occupational physiology and how work stress, such as military service and fire suppression activities in the Fire Service, influences the cardiovascular system to account for the profound number of cardiac deaths experienced in certain occupational groups. Military members and first responders are often exposed to high altitude, which may affect the decision-making process due to changes in brain blood flow. Furthermore, if medical personnel are able to better predict who may be susceptible to acute mountain sickness (AMS), we may be better able to reduce the risk of tragic events that may occur at high altitude. We developed two research studies to help address these issues and I am serving as a researcher on the expedition.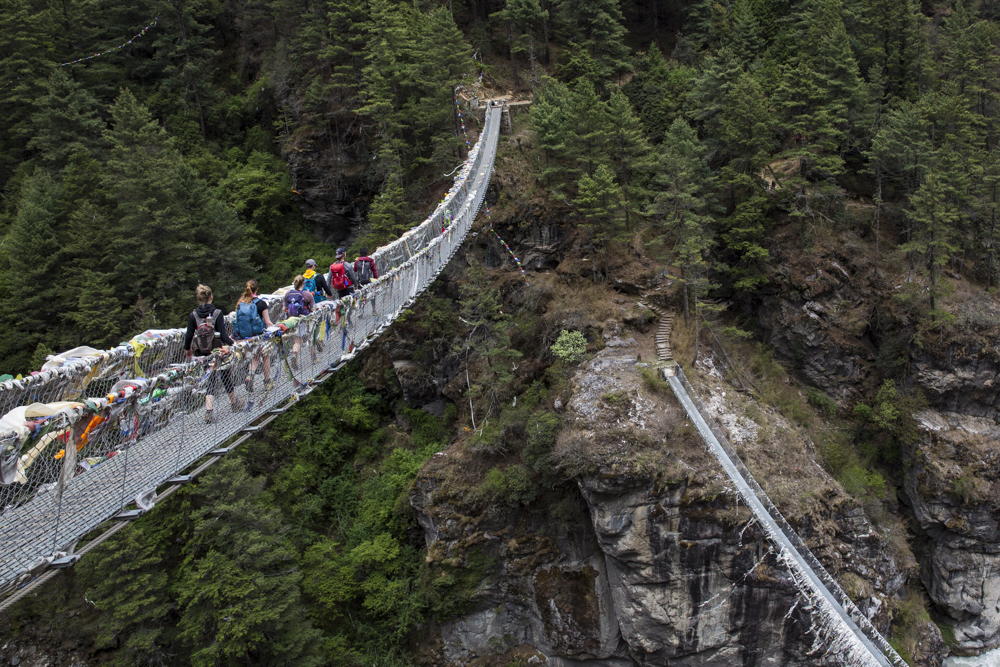 I'm involved with the SU research studies by…serving as a researcher investigating the changes in brain blood flow during cognitive function tasks at high altitude and examining the predictive ability of a sea-level exercise and breathing test to determine who may be at risk for developing AMS. I am also part of the Mount Royal University study examining the acclimatization process the body undergoes as a result of high altitude exposure.
My favorite part of the trip so far has been…visiting the monastery in Tengbouche. There was something so powerful about sitting there in silence, smelling the burning incense and listening to the monks chant, ring bells, and pray. The monastery was ornately decorated and reminded me of the Armenian church with giant portraits adorning the walls, murals highlighted with golden accent, and the tall ceiling. It was truly beautiful inside.
The worst part of the trip so far… has been trying to figure out what you can get away with wearing each day. The sniff test is a dangerous game. Honestly, how did no one tell us to bring Febreeze? All joking aside, the trip has been difficult at times, but it has been an incredible experience and there's not much to complain about. We've had great views, been fed well, and have been hanging around with decent people (I kid! Everyone's great).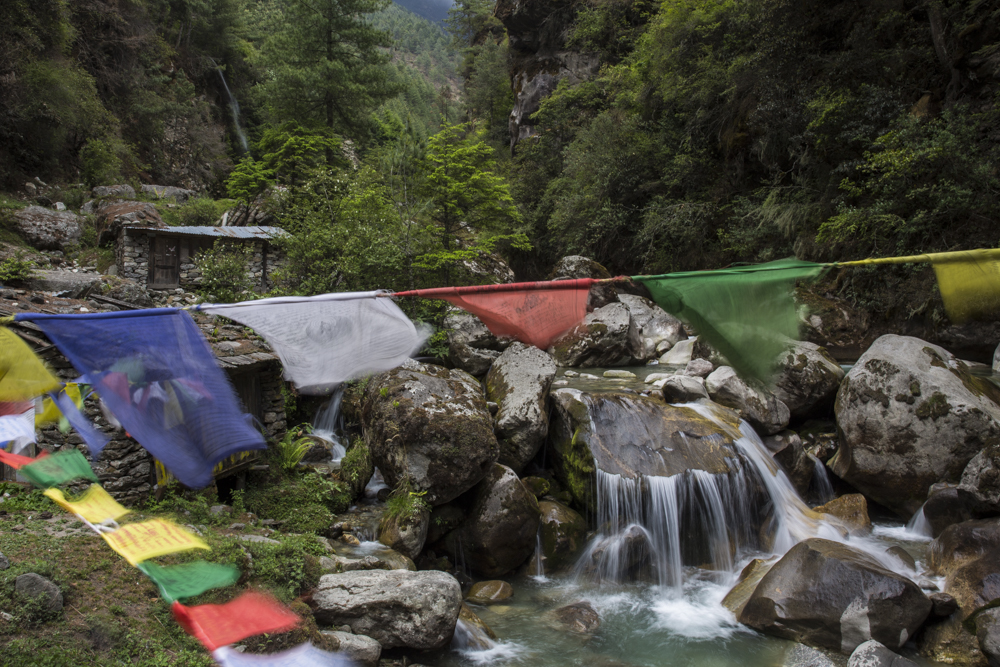 One thing I've thought was interesting… is how the Sherpa respond to such heavy physical activity at high altitude. While we gasp for air climbing stairs while wearing trekking backpacks that weight no more than 15 lbs, there are Sherpa carrying huge loads on their backs flying past us going up and down steps. They carry the weight on their backs with a strap across their heads (I want to measure their neck strength and see how it compares to a low-lander). How these individuals complete this heavy muscular work in such an extreme environment is fascinating. I'd like to understand how their cardiovascular system responds to this work compared to our systems and see if we cannot learn something about increasing cardiovascular efficiency with altitude exposure.
One thing most people don't know about me… is that I am a type 1 diabetic. Well, everyone on the trek knows this, and my family knows this, but I guess the larger "people" don't really know this. It has been interesting to see how my insulin and blood glucose levels respond to all the trekking and high altitude. There has been little research done on type 1 diabetics at high altitude, and most of the research shows that insulin dose and glucose values increase in everyone (diabetics and non-diabetics alike) with increasing altitude. I've been keeping an eye on my levels using a continuous glucose monitor that checks my glucose concentrations every 5 min automatically. Additionally, everyone on this trip has asked me how my glucose has been and I really appreciate the support I've received from each and every single person here.
Daily Recap
Today we trekked from Namche to Phakding. This was the first time we didn't have to get up and start the trek right away. Instead, we got to roam Namche in the morning and didn't leave for Phakding until around 12:45pm. Unfortunately, since the trekking season is coming to an end, most of the shops and food establishments were closed. Only one bakery was open and available for lunch. They made delicious pizza, but were out of a majority of their ingredients and were short staffed. We had to wait over an hour for our food to arrive, and by then we were supposed to be getting on the road to Phakding. We shoveled the food down our gullets and got on the trail quickly.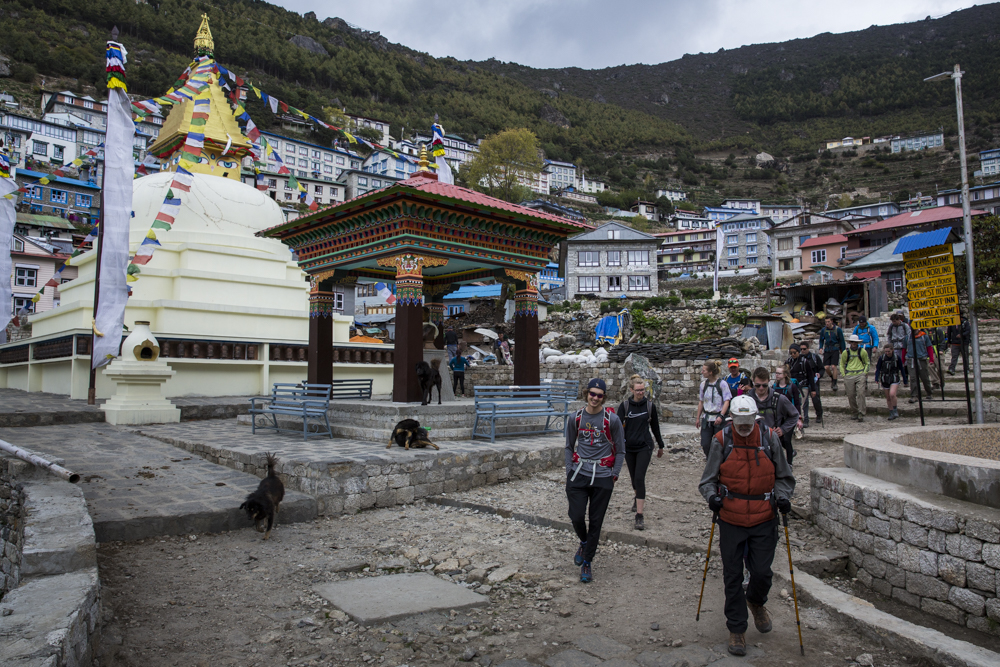 It was an undulating trek. While we descended approximately 800 meters, it was not without some steep climbs. We crossed some suspension bridges, walked through wooded and rocky, desolate areas, and passed a few small towns. As we approached Phakding it started to drizzle. We have been really lucky with the weather and this rain was light, if you can even call it rain. I'm not sure if Phakding is normally a wet place, but when we arrived at the lodge the rooms had a musky, damp smell to them. The rooms were small and had bathrooms (whether or not the toilets worked was a game of Russian roulette) and were nothing terribly noteworthy, but the dining area was a different sight with a chandelier hanging in the center of the hall. The big appeal to Phakding was the bakery just a short walk from the lodge. Cinnamon rolls, apple strudel, chocolate cake, a wide assortment of cookies…we were all excited. Despite the fact that the shop was closing the day we got arrived, the owner decided to stay open for us the next day so we could get some treats before heading out of town. Best. News. Ever.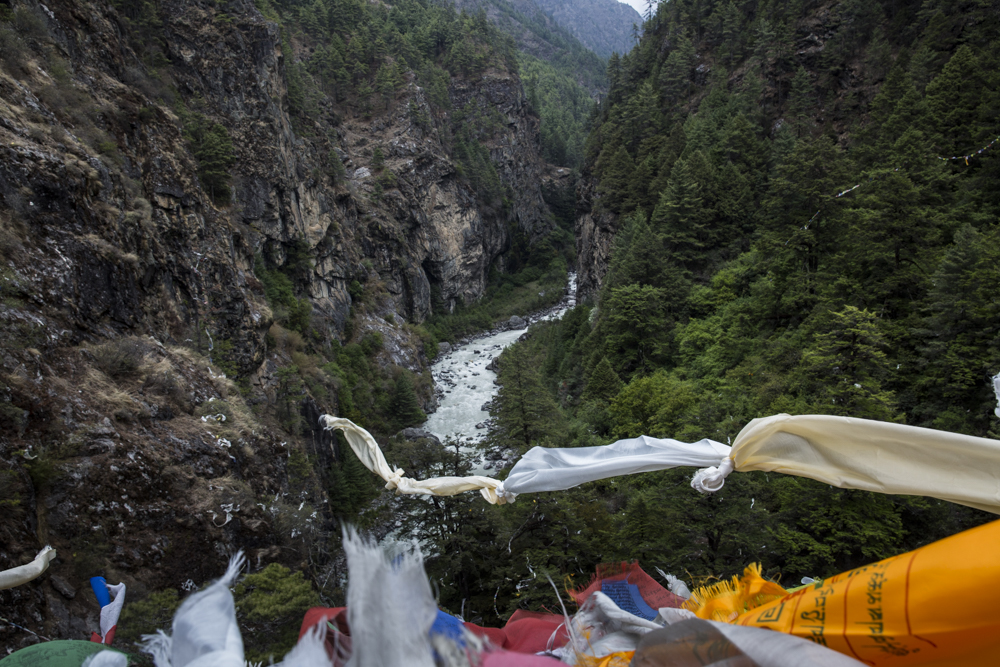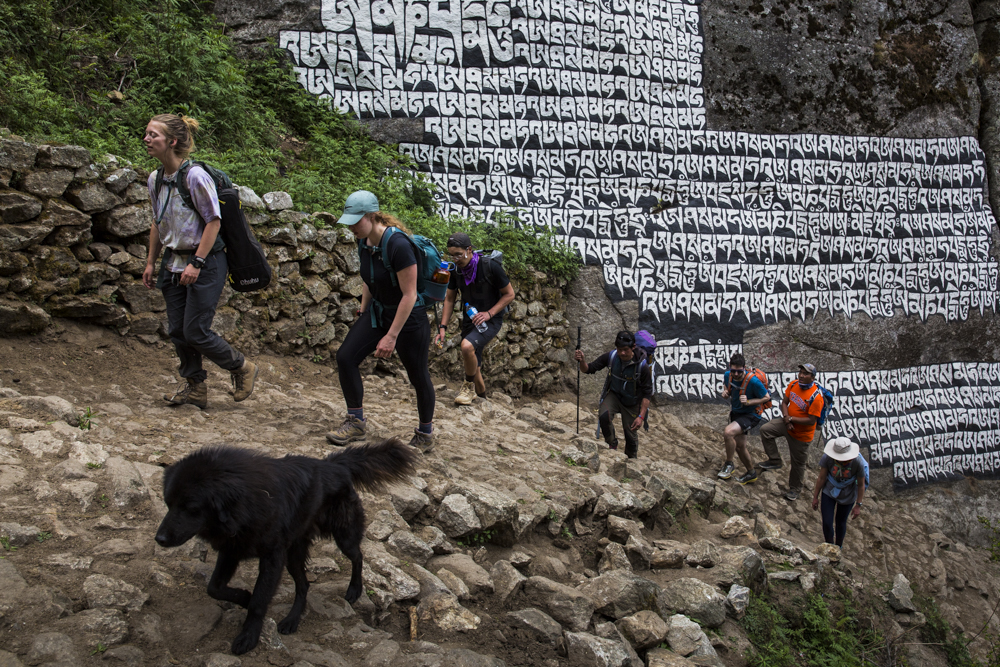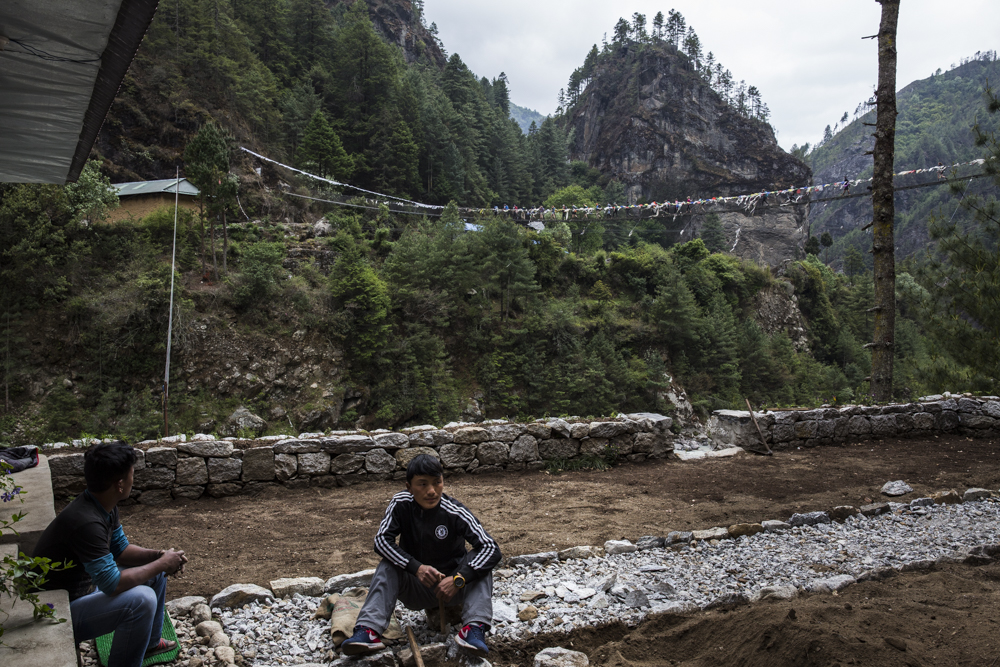 Otherwise, the day was low-key. We played card games, namely "Shithead" and "Oh Hell" (or, if you prefer a more PG version, "Poo Head" and "Oh Heck") when we got to the lodge. Despite the rapid descent profile, everyone has been feeling pretty good. Spirits are high, though everyone is starting to miss home, family, and friends (and not having to throw used toilet paper into a waste basket…). Every day we get closer to Kathmandu, which we are all excited for. That means I can finally get my mother a souvenir (it'll only be $5 so don't get your hopes up, Mom!) [That's really 500 rupees, so it's not all that cheap and will be decent quality. Quit complaining.] {Seriously, my Mother's favorite phrase is "Buy me something!"}. Love you, Mom! (and everyone else…I have a large family, I can't list you all…)