Name: Jansen Atiatonharonkwen Nicholas

Age: 24

Area of study: Health & Exercise Science,
Physical Therapy Track

Year in school: Rising Senior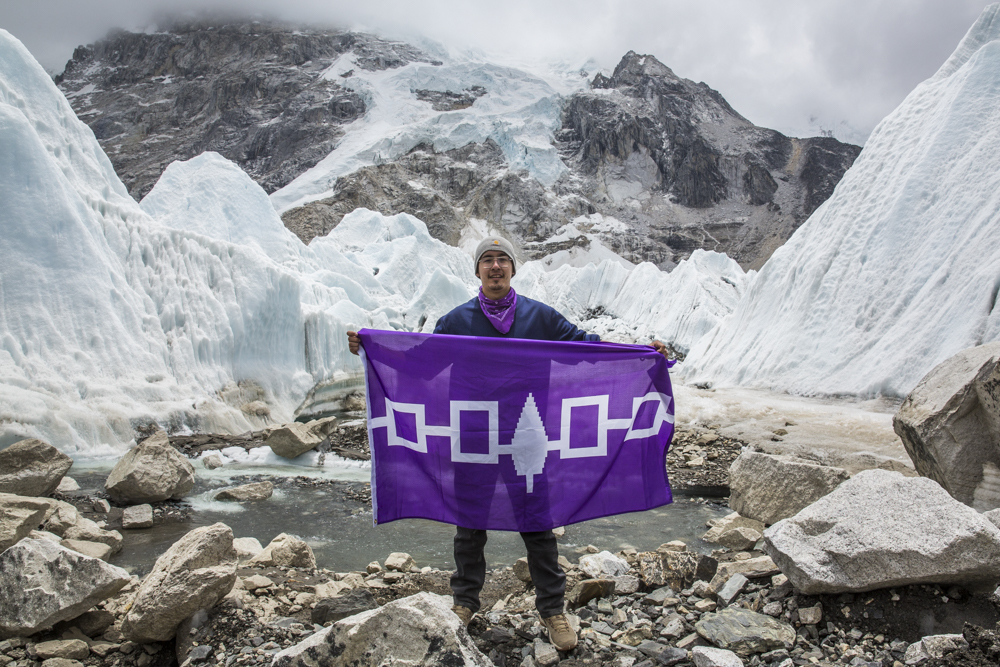 I joined the Everest Base Camp expedition because…I really wanted to get out of my comfort zone and felt that traveling across the planet to the base of the tallest peak on Earth was the best way to do that.
It also meets my prerequisite for course work so it really was the best of both worlds. Seeing as I'm an Exercise Science major it would seem logical that having the chance to research and experience the effects of high altitude on the human body would be an appropriate type of expedition to be a part of.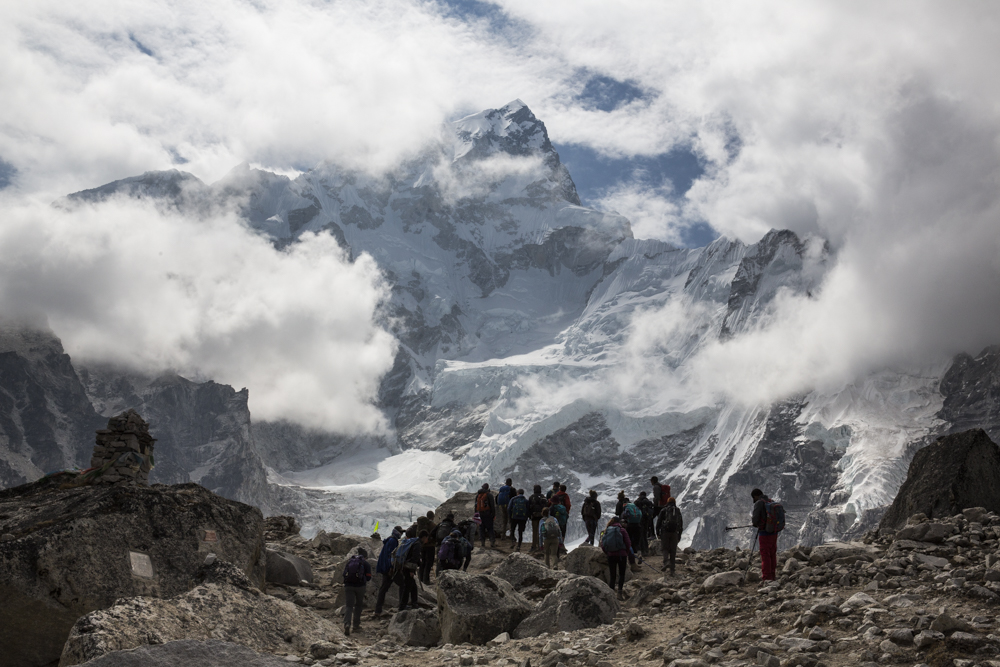 I'm involved with the SU research studies by…ever since I started my studies at SU and began learning about human physiology I realized that I found an interest in participating and learning more about physiology research. I don't think there's a better way to learn about your own body and how physiology works than actually participating in research. I also think it's important for people to take part in research so that there is enough participants to make for meaningful data collection.
My favorite part of the trip so far has been…finally reaching Base Camp with the whole crew that I've been living with for the past 2 weeks was incredible. The amount of trekking, research, and acclimatizing was definitely worth the views of Base Camp and the surrounding landscape. It felt great to take pictures with everyone and especially felt great to get a picture with all of the Sherpas who were essential to making this trip a success. I can't say enough about how amazing they are.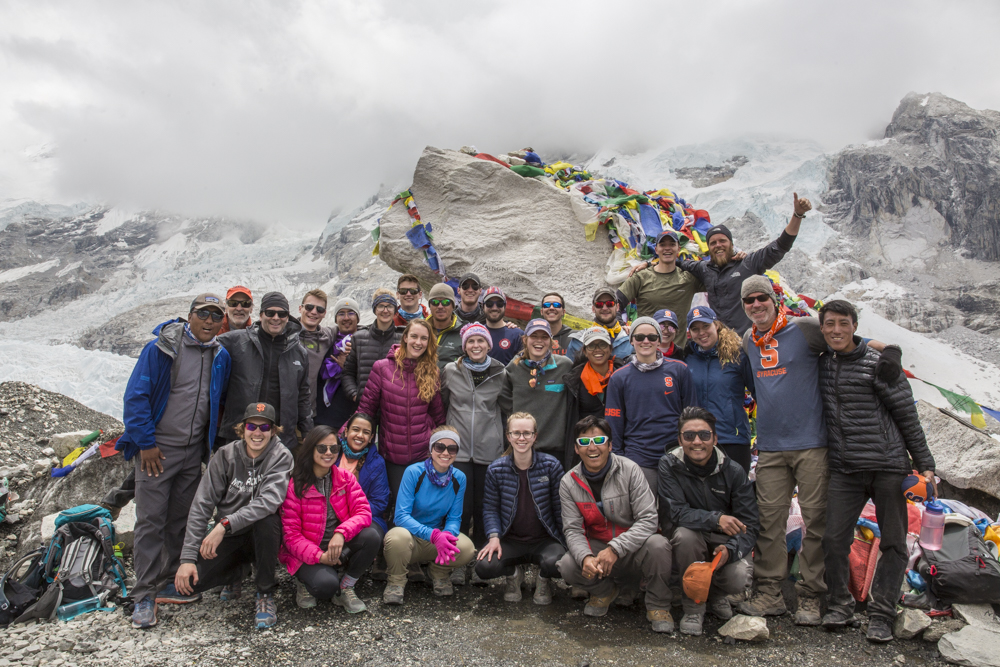 The worst part of the trip so far has been…for me personally the worst part of the trip has been the rest days. I definitely realize the importance and necessity to rest and acclimatize to each altitude we go up but I couldn't help wanting to get closer to Base Camp and seeing the views of the mountain range. Other than that the cold night in Debouche was pretty brutal. It was very hard to sleep. Plus not having much communication with my family and friends has been pretty difficult.
A few things I've thought were interesting…one of the biggest things I found interesting was the strength and resilience of the Sherpa people. The struggles they deal with in order to provide for their families everyday, especially the higher up you go, speaks to how hard many of them have it. Despite that I've yet to encounter anyone who isn't unconditionally humble and kind. Additionally their physical strength and endurance is incredible, especially at the altitudes they live and work in.
Another interesting thing I didn't expect was the range of topics and issues that were brought up during the lectures, guest speakers, and even just casual talks with all of the people on our trip. It's not often you get to be surrounded with intelligent people in this type of situation/project so I've really been exposed to a lot of topics I didn't think I would learn about on this trip.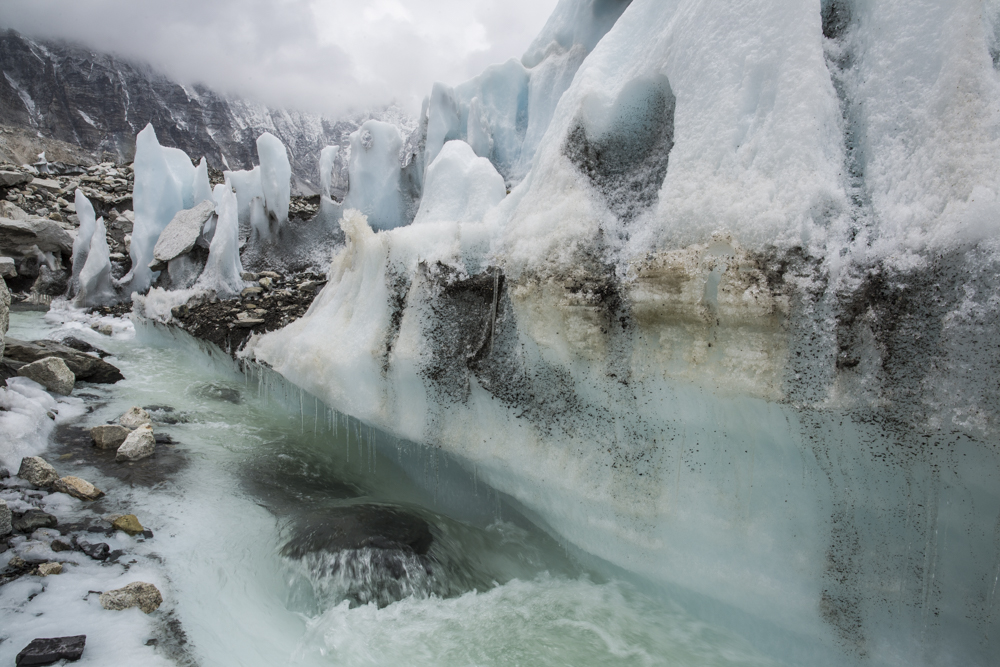 One thing most people don't know about me…is that despite my Asian looking facial features, I'm actually a member of the Mohawk Nation of Kanehsatake. It's a Native American reservation 40 minutes North of Montreal, Canada.
Daily Recap
Today was an amazing day because we began our trek from Gorak Shep to Everest Base Camp. We started with our last set of research measurements, which I'm sure everyone is happy about. We also had the chance to witness the first leg of the Everest marathon. The runners came right past our lodge. Many of us were outside cheering on the runners. It was great to see our buddy Carlo in the race as he had previously done some testing on a few of us in Debouche.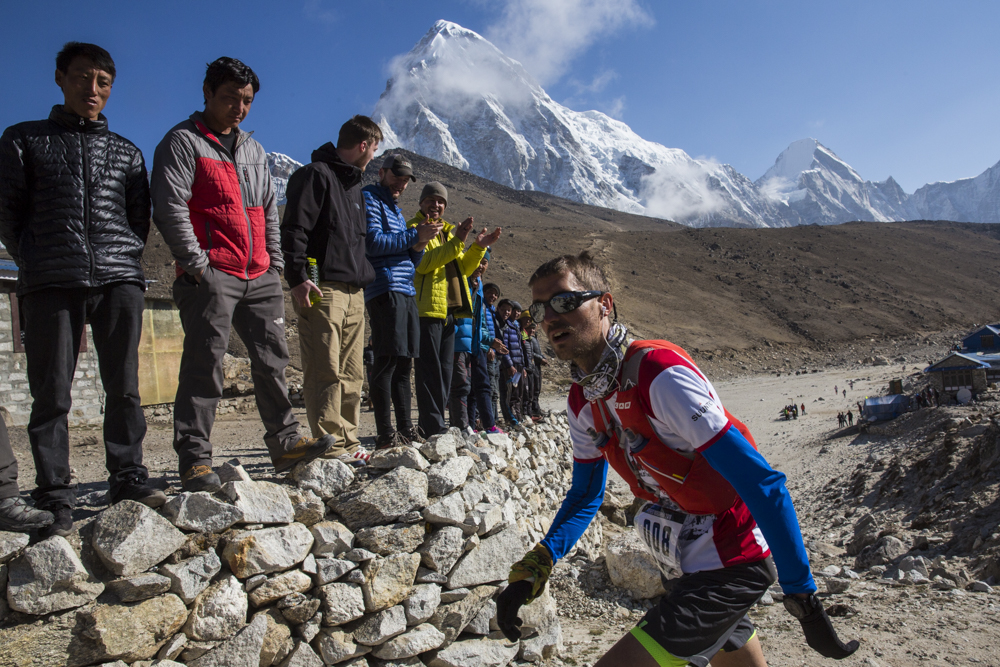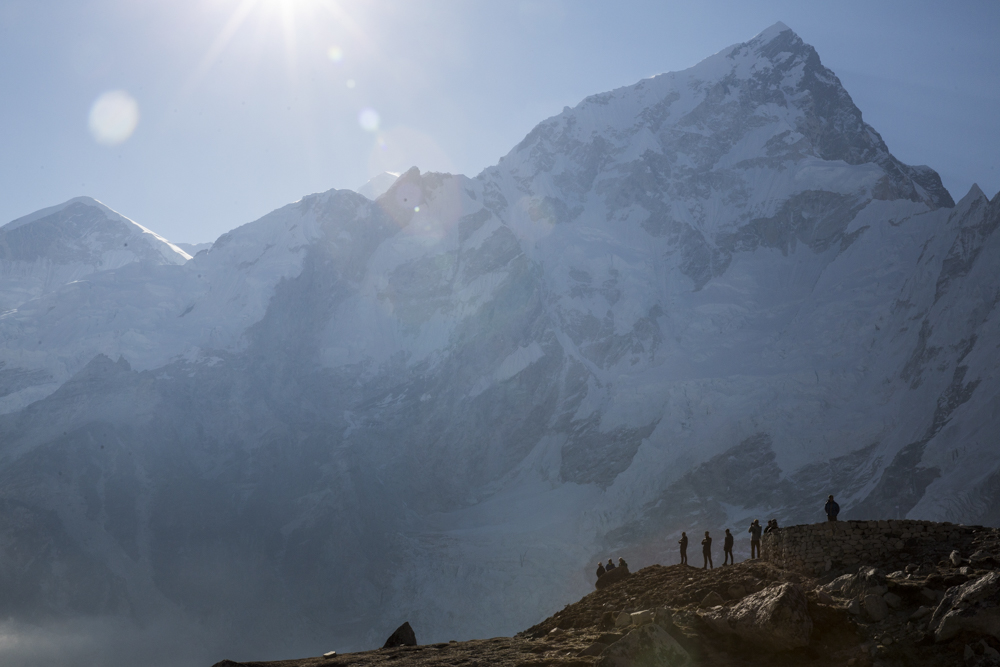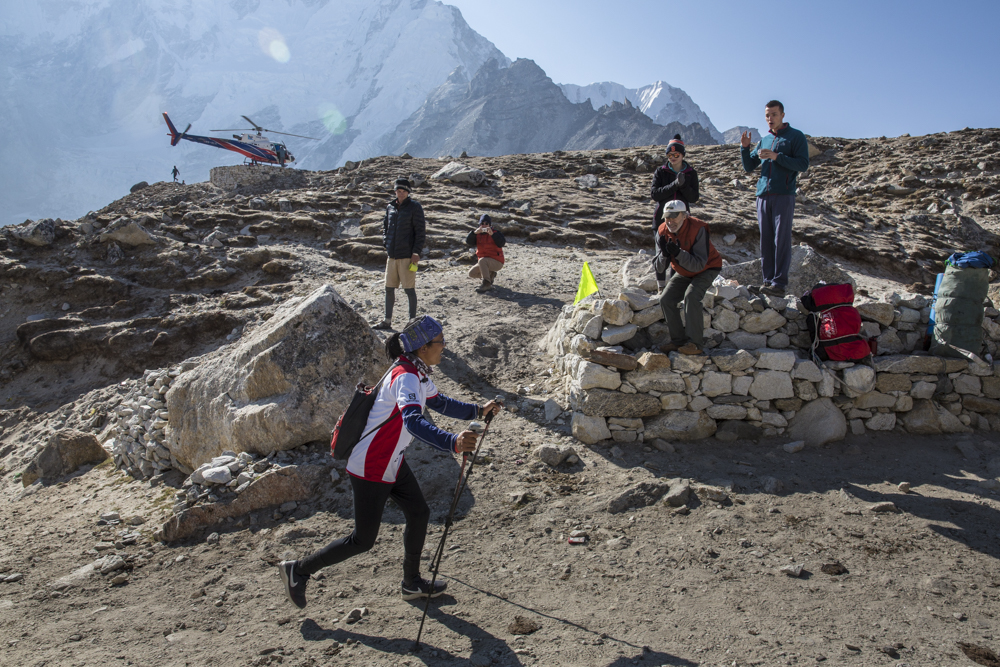 After breakfast we began the two hour trek to Base Camp. After many rests we made it to the edge of the Khumbu Ice Fall and the large rock structure signaling the beginning of the sprawling area used for Base Camp. The clouds covered most of the peaks of the surrounding mountains but the view was still more amazing then we could have tried to imagine. After an hour of pictures and taking it all in we took the slow journey back to our lodge in Gorak Shep to finish up some testing and rest up for the trek to Kala Pathar and Pheriche in the morning.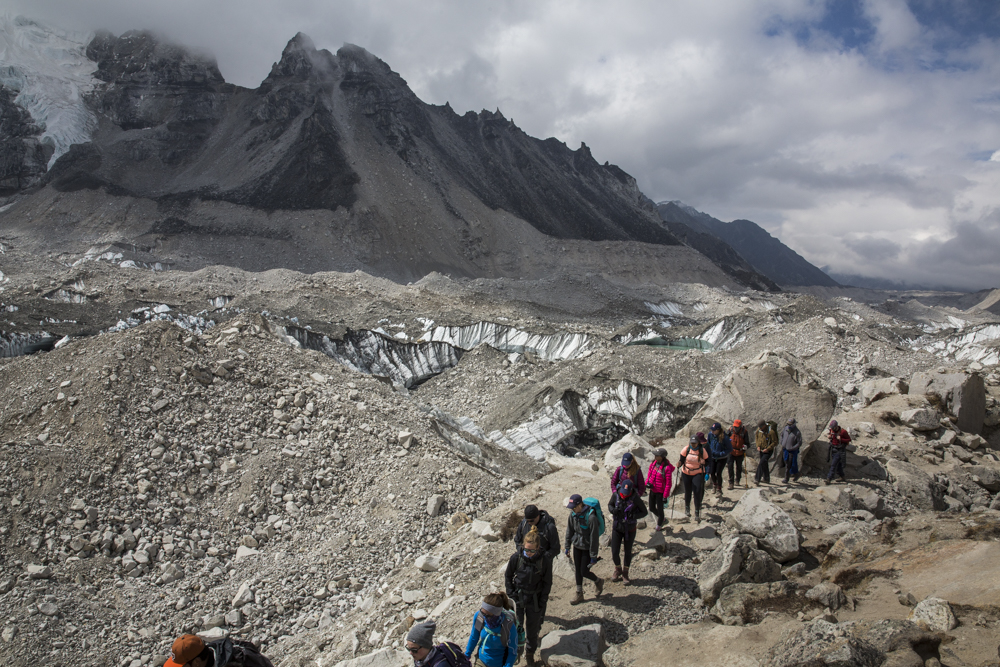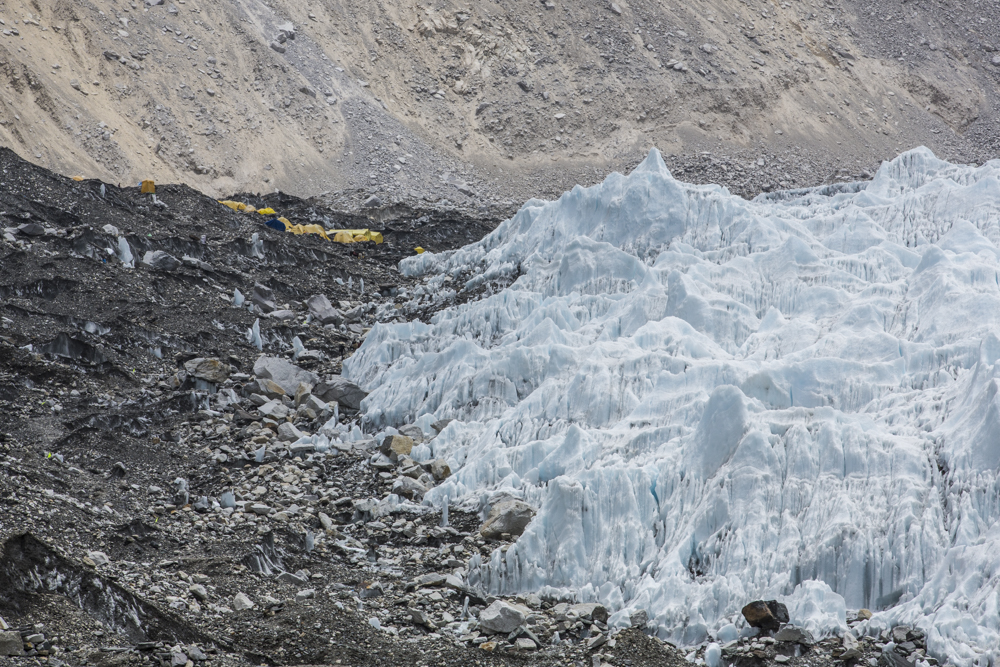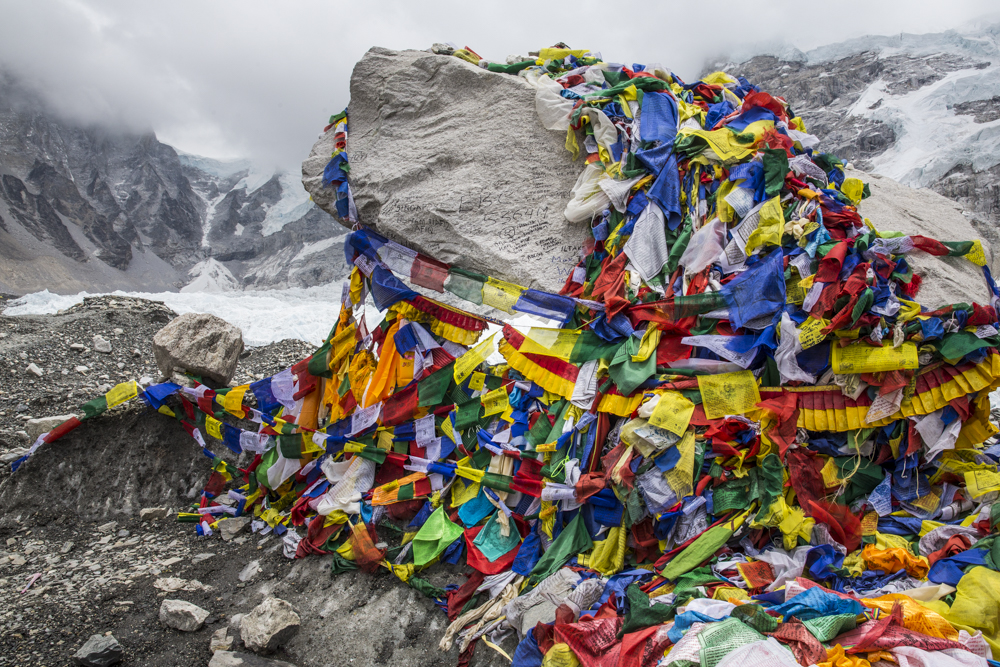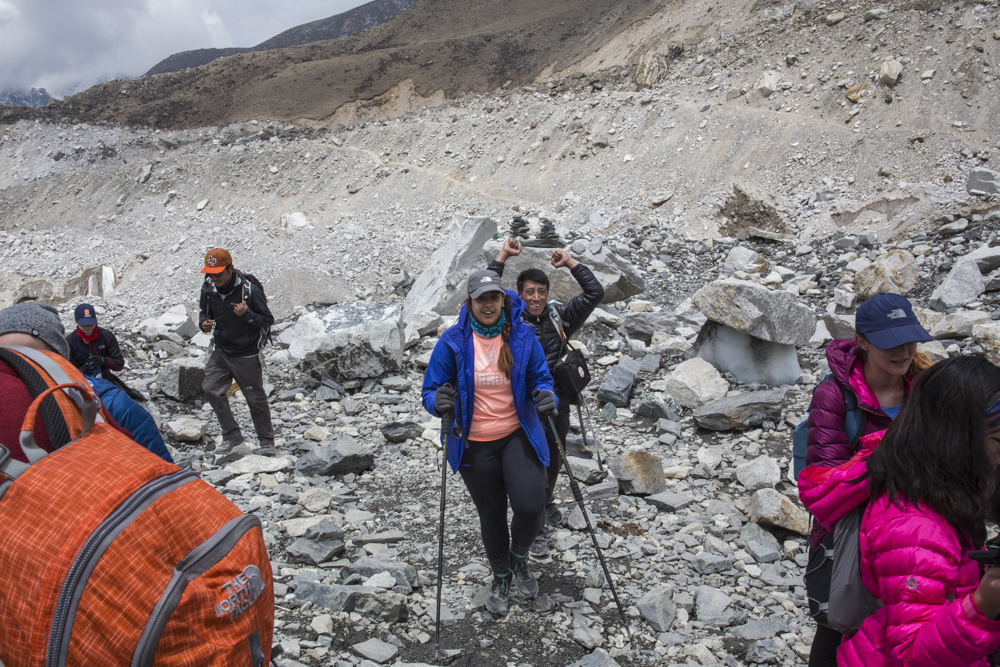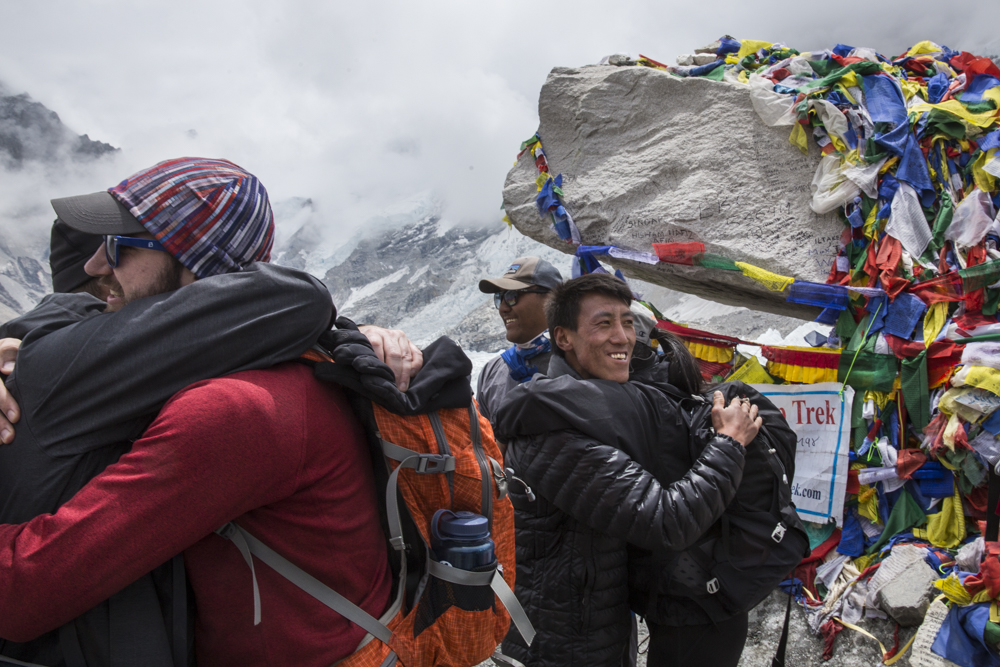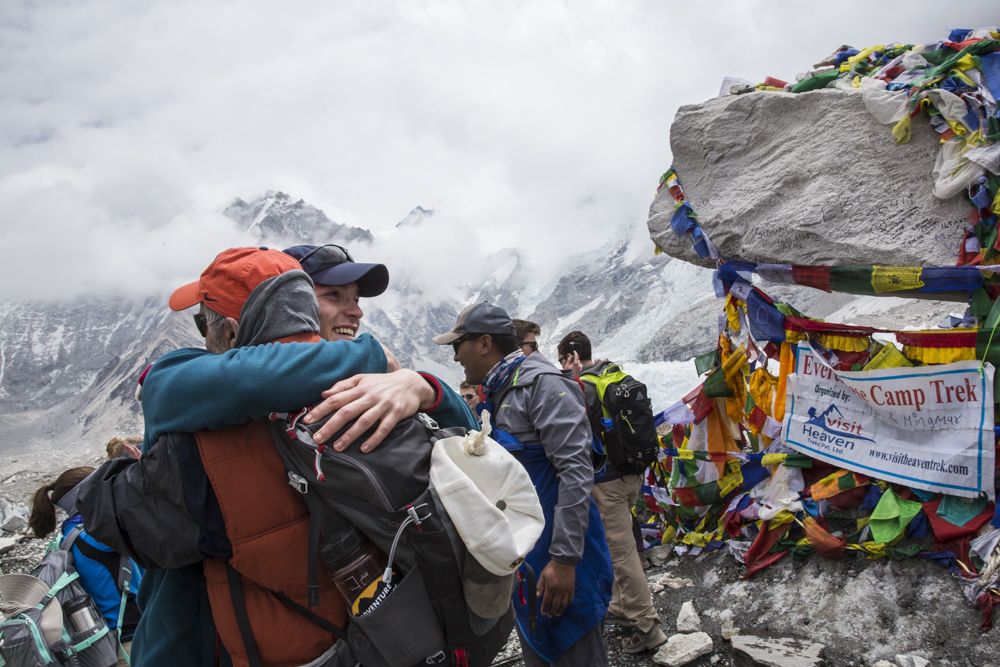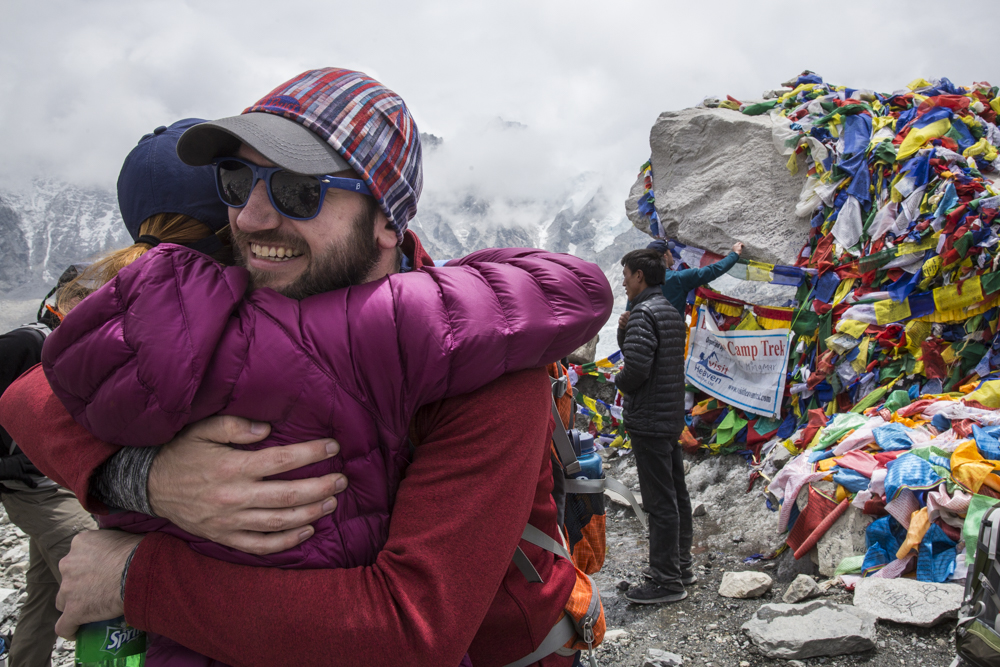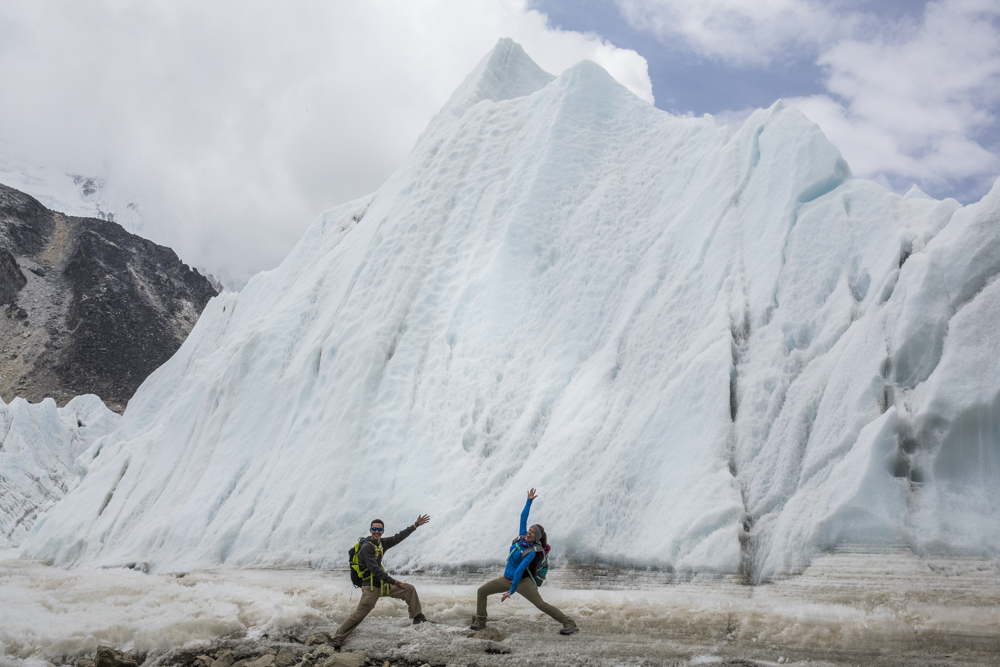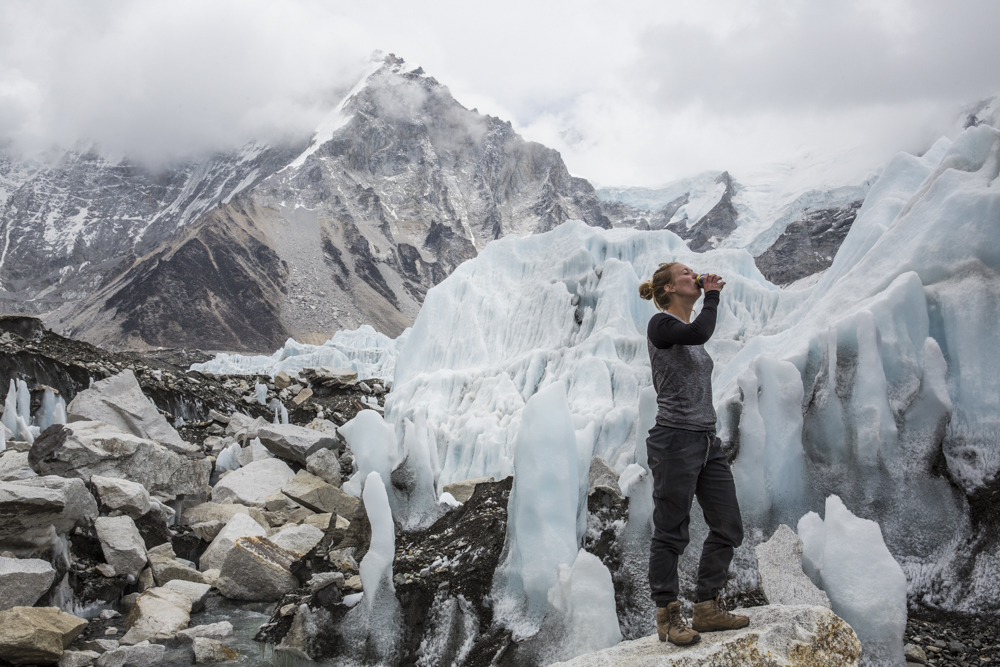 Mom & Dad if you see this just know that I've been adopted into a family of Yak and will be spending the next few years in the Khumbu valley among them. I'll try to stay in touch.