Name: Isabel Reedy
Age: 19
Home Town: Naperville, IL
Area of Study: Health and Exercise Science on Pre-Med track
Year in School: Junior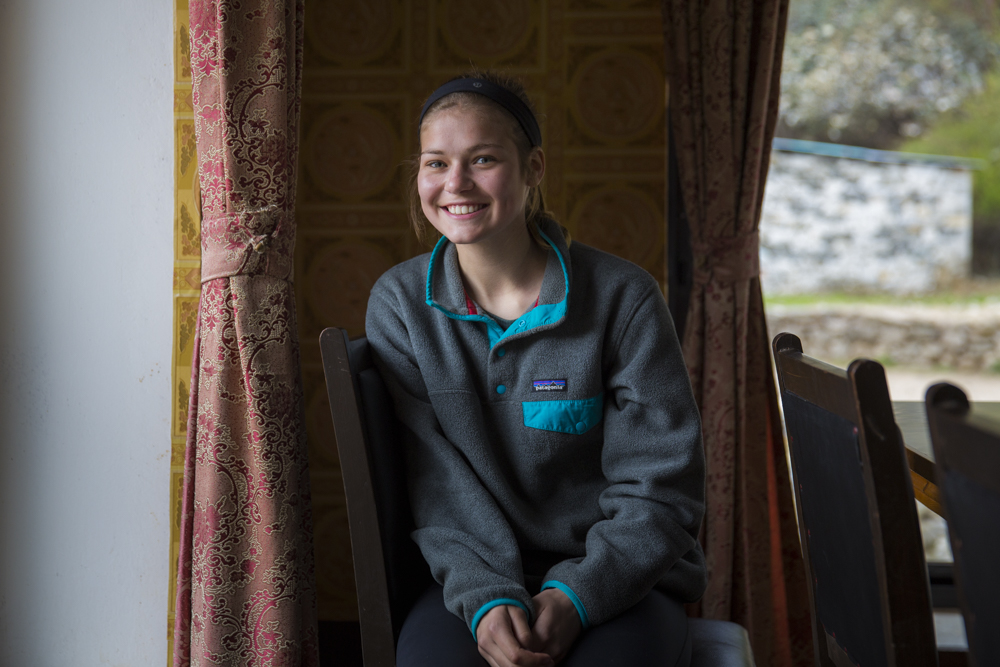 I joined the Everest Base Camp Expedition because… Dr. Tom Brustaert gave a presentation in my Anatomy and Physiology class and I immediately knew I wanted to join. My parents initially thought it was a joke, but I was so serious about going that I met with Tom and fired away any and all of my questions. After convincing my parents and finishing my application, I was lucky enough to be accepted. I'm so excited to be here because not only does it count for credit towards my major, but I get to have an experience of a lifetime.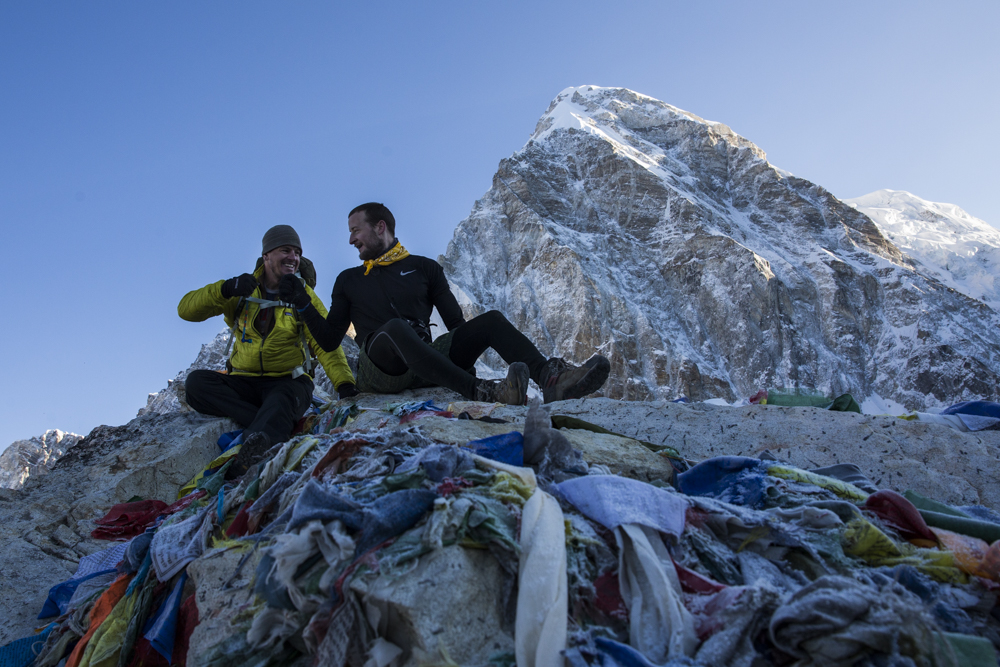 I'm involved with the SU research studies by… I am a participant for the brain-blood flow study, cognitive function study, epigenetics study, and daily measures. I was also lucky enough to be chosen to help out Wes and Jacob with the brain-blood flow study by taking blood pressure and arterial stiffness measurements. It was really cool to be involved on both sides of the studies because I was able to gain more experience in the exercise science research world.
My favorite part of the trip so far has been… This has easily been the hardest part of the blog to answer because this entire trip has been unreal. If I had to pick one specific part though, it would definitely be being able to hike in one of the most beautiful places I have ever seen. We went from being in a forest, to a desert, to just rocks. Pictures honestly can't show how beautiful this place is (sorry Andrew, you're still an amazing photographer). I am so lucky to be able to not only hike to Mt. Everest base camp, the summit of Kala Pathar (I'll talk about that more later), but also be taking a course for my major and be involved in research along the way.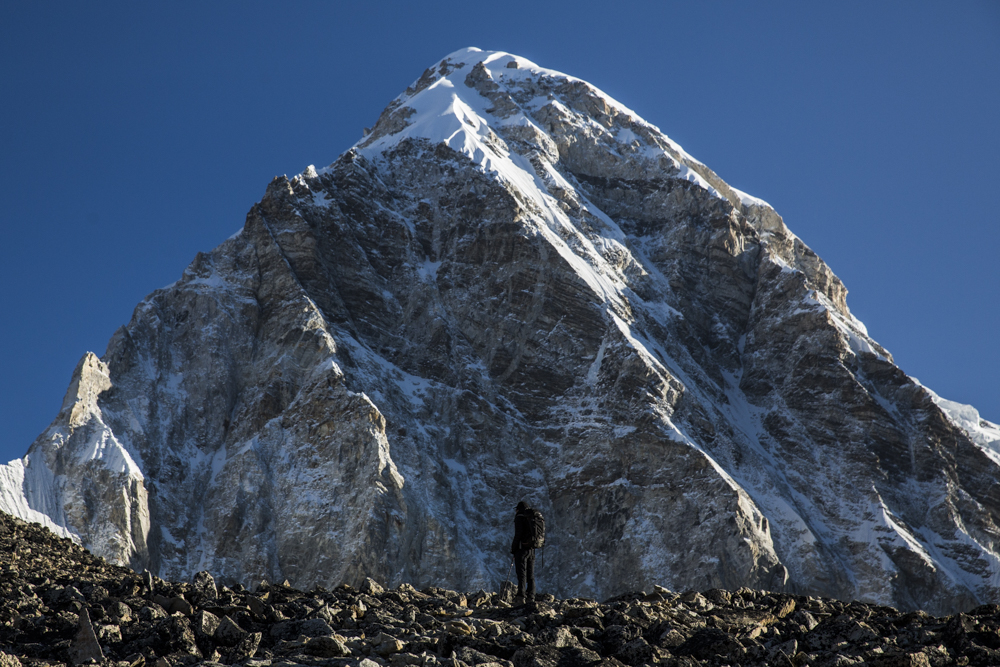 The worst part of the trip so far… Hands down the AMS (acute mountain sickness). It feels like the stomach flu plus a headache, which, you can imagine, isn't a fun experience. I had absolutely no appetite for most of yesterday and this morning which was a real bummer for me considering I love food more than most things in life. Also, sleep is quite a struggle- waking up almost every hour at night panting because of sleep apnea (periods of no breathing while sleeping). Luckily, taking Tylenol and Advil religiously for the past few days has helped with the headache and hopefully from now on, I won't have any more symptoms because we are all on our way back down the trail.
A few things I've thought were interesting… I have realized throughout this trip that I really enjoy high altitude physiology. I find it so interesting how much the human body does to try to acclimatize and how certain races and cultures are able to perform better at altitude. Listening to multiple lectures by Dr. Tom Brustaert and Dr. Trevor Day, as well as listening to guest lecturers has shown me how large of a field high altitude physiology research is. Being involved in multiple research projects on this trip also reinforced this interest for me because I got to see how my own body attempted to acclimatize through the daily measures and cognitive function testing (fun fact: my body doesn't love super high altitude but I did a lot better than I thought I would).
One thing most people don't know about me… When I was about 6 or 7 years old, I won a contest on TV and my prize was an entire collection of Bratz dolls. Unfortunately, I don't still own them 🙁
Daily Recap
Today was a big day for the group, we are finally on our way back down the trail! With an alarm set for 4:00am, we all had the opportunity to hike up Kala Pathar, a mountain that stands over 18,000 ft (5600 m). With a huge snake of head lamps leading up the trail, we were lucky enough to get a clear morning and an amazing sunrise over the Himalayas.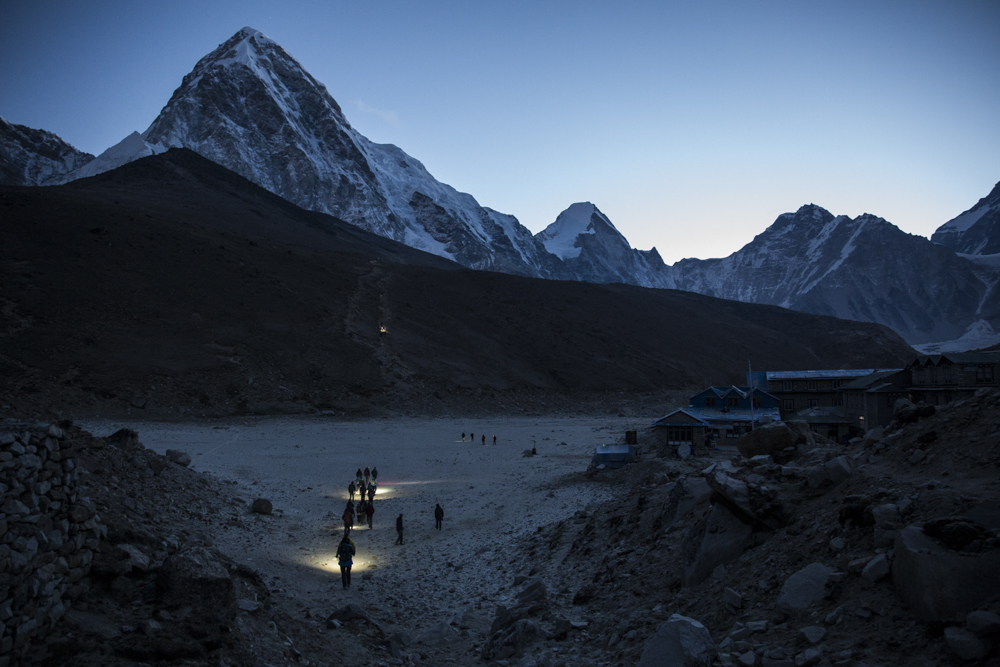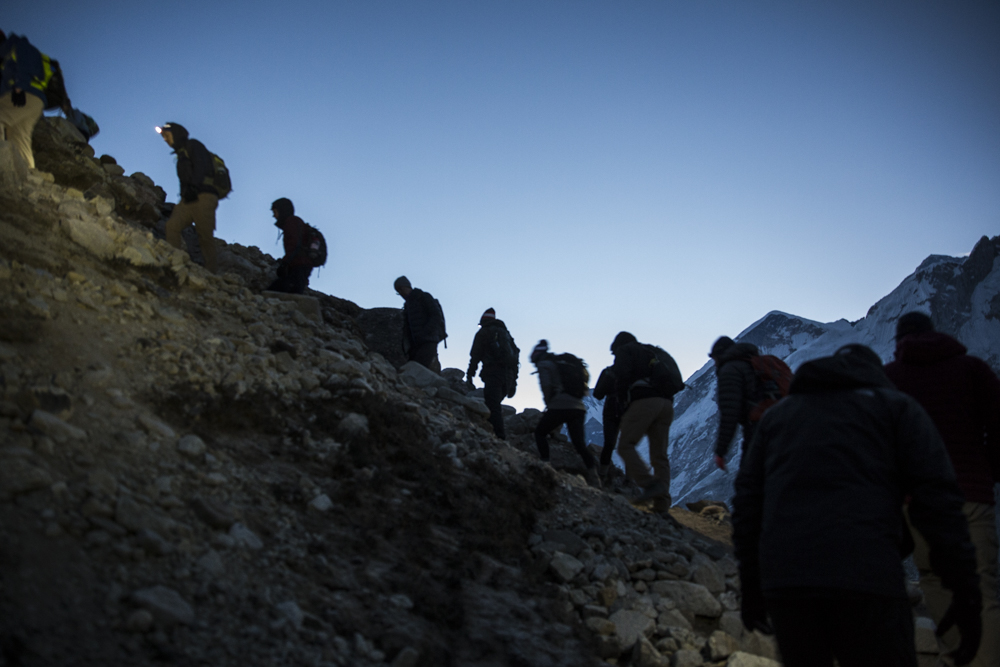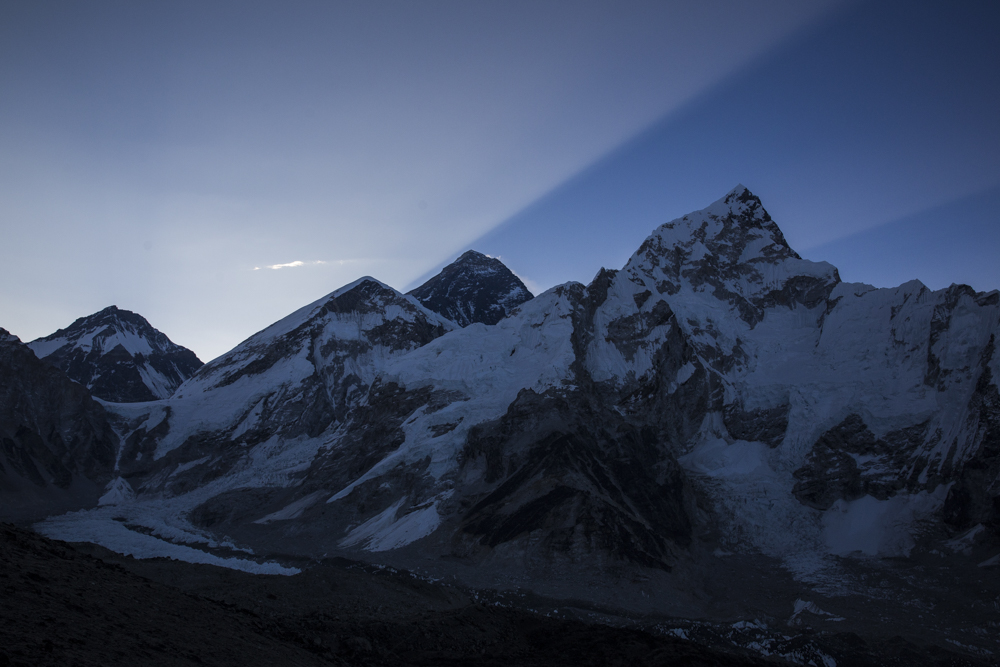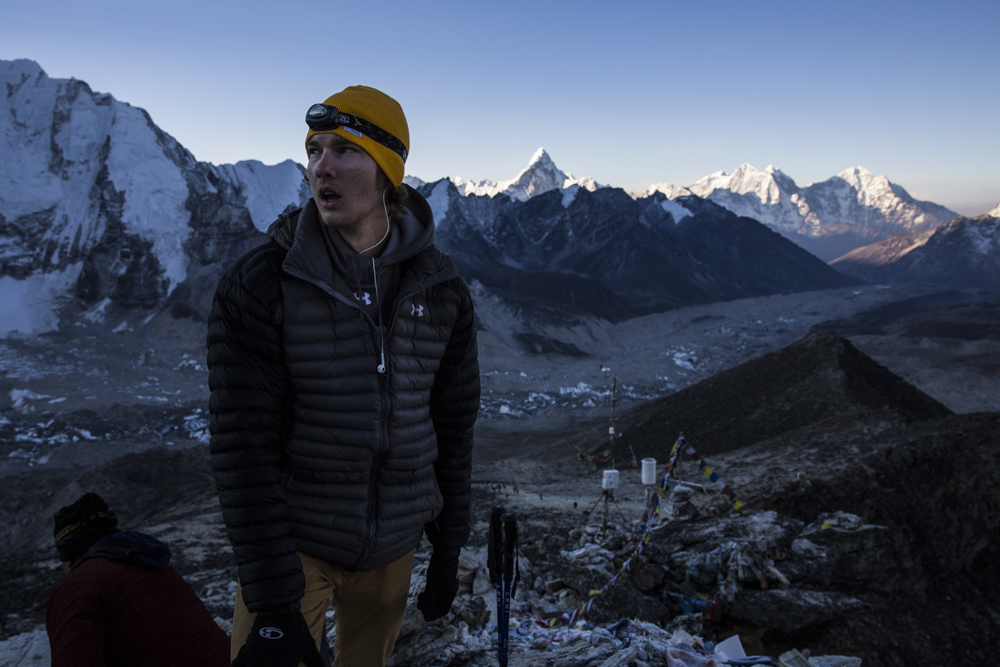 For me, the trail was super difficult; I have honestly never felt more out of shape in my life. I found myself gasping for air every 10 steps upward, so as you can imagine, it took me a while to get to the summit (2.5 hours to be exact). After almost giving up about 100 times, I made it and it was so worth it. The views from the summit were unreal, including views of Mt. Everest and the surrounding peaks, icefalls, glacial lakes, and everyone in the group's smiling faces.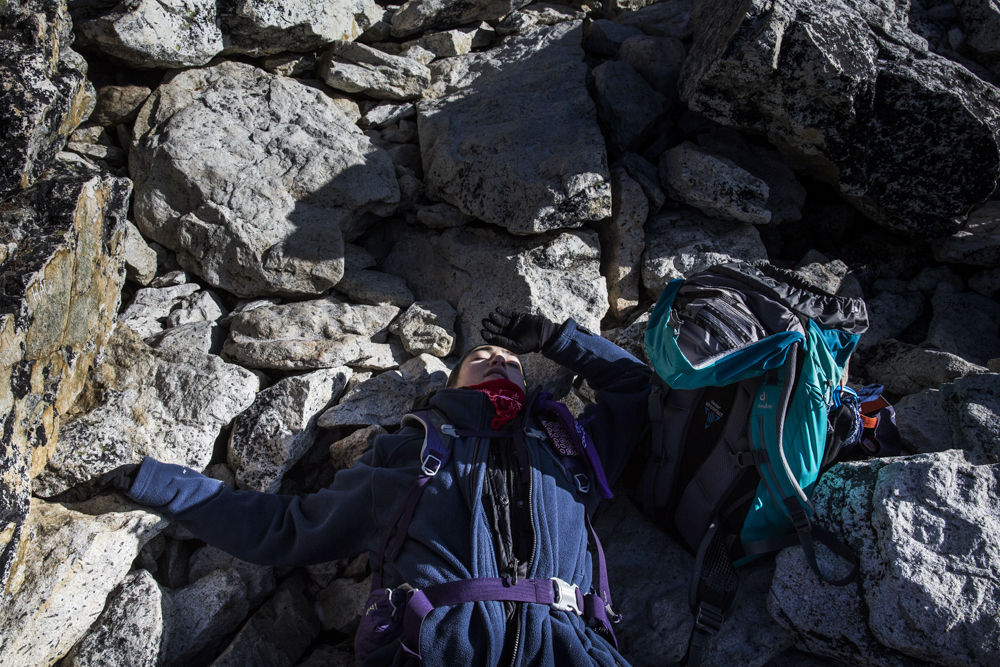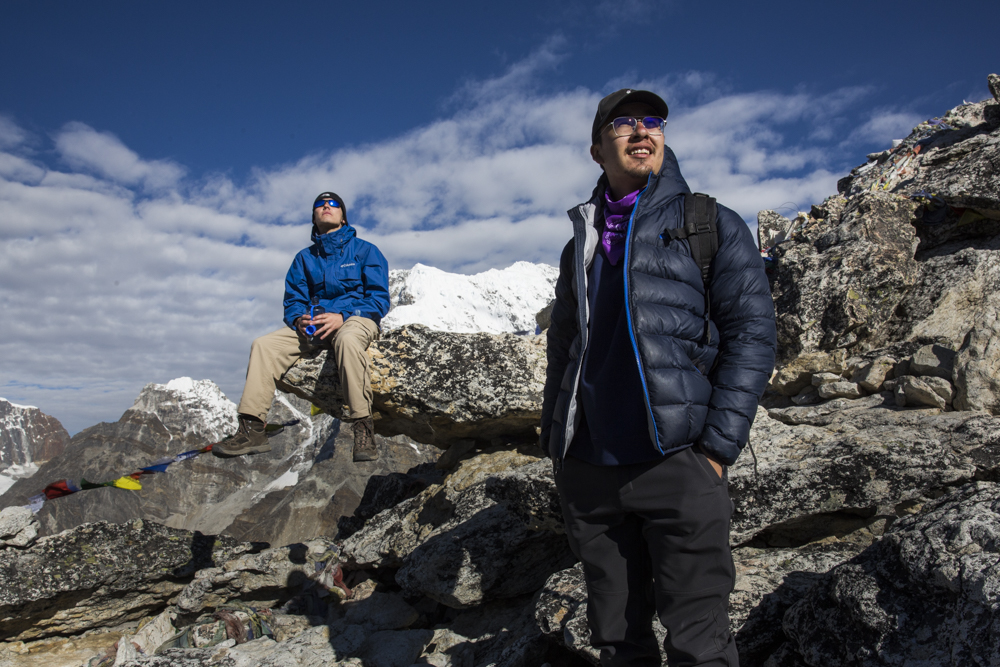 Heading back down Kala Pathar towards the lodge in Gorak Shep was super exhausting as well. I came back to the lodge with a headache, nausea, high heart rate, and low oxygen saturation (AKA not good shape). After breakfast, we were on our way towards Pheriche once again! I started the hike back down feeling weak, but with a decrease in elevation and increase in oxygen concentration, I immediately felt better. It was amazing how big of a difference it made. Once again, we were passing the landmarks we saw on the way up including the huge valleys, monuments for those who had passed away on Mt. Everest, and a river with a scary bridge made of plywood and rocks.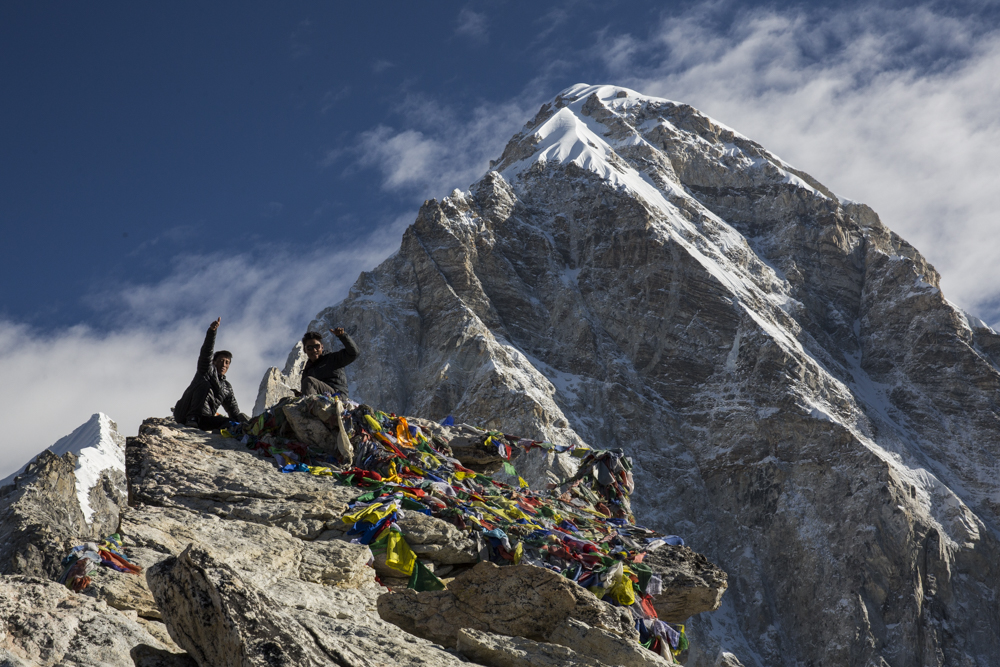 Arriving back in Pheriche was quite the relief. Being back in a lodge with toilets that actually flush is more amazing than words can describe. It's exciting to be on the way back towards Kathmandu because all of the hard work is done by now. We made it to base camp, made it to Kala Pathar, and now get to see the amazing EBC trail once again!